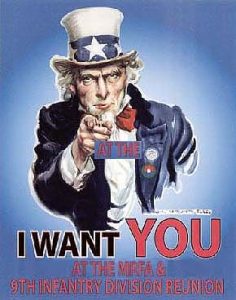 Millennium Maxwell House
2025 Rosa L. Parks Boulevard
Nashville, TN 3722

Start planning now for the 2019 MRFA Reunion in Nashville, TN.  Check in will start on Thursday August 29, 2019 and the reunion will end on Sunday September 1, 2019.  
You will be able to start making reservations on Sept. 8, 2018.  The number to call for reservations is 1-800-457-4460 from 7am to 7pm Monday thru Friday.  Please make sure to reference the MRFA when making your reservations.  You can also make your reservation on the hotel website.  Use code: 1908MRFAFJ at the following website:
http://www.maxwellhousehotel.com/
The cutoff date for reservations is July 27, 2019.

*** Click HERE for a Fillable Registration Form. ***
*** Click HERE for a Fillable Flight Form for Airport Pickup. ***

!!!…THE MRFA INITIAL BLOCK OF ROOMS FOR $125.00 + BREAKFAST HAVE SOLD OUT 10 MONTHS EARLY…!!!
We have 2 rooms on 8/27, 10 rooms on 8/28, 29 rooms on 8/30 and 8/31 and 20 rooms on 8/31 at the Millennium Maxwell House while they last. These rooms cost $145 per night and include Breakfast.
We have 15 rooms on 8/28 and 25 rooms on 8/29, 8/30 and 8/31.  Room charge is $189.00 per night with Breakfast.  No Airport Shuttle is available at the SpringHill Suites.  Go HERE to book your reservation or Phone: (615) 244-5474.
InShuttle Transportation offers roundtrip shuttle service to and from the SpringHill Suites for $25 to $30 per person.  To Book your shuttle call them at:  (615) 255-3519
!!!…When these rooms are filled then anyone attending the Reunion will have to find their own lodging…!!!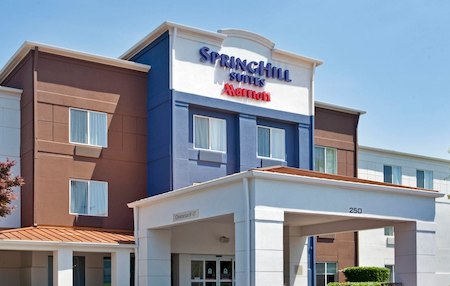 SpringHill Suites Nashville MetroCenter
250 Athens Way
Nashville, TN 37228

The room rate for all Millennium Maxwell Hotel rooms will be $125.00.  All registered guests at the Millennium Maxwell Hotel will also receive a great breakfast buffet every morning at the hotel.  
We have also arranged for an ADA accessible bus to transport our guests to the Opryland area, which includes stops at the Grand Ole Opry, the Opry Mills Mall, and the General Jackson riverboat tour.  The bus will run on the hour from 9 am to 7 pm only on Friday August 30th, 2019.  The hotel has a smaller shuttle every half hour to downtown Nashville from 8am until 10pm every day.  Opryland and downtown Nashville should be a great time! Lots of music and food.
The hotel will run a free daily shuttle service from the airport.  A flight form will soon be included here on the website.  To co-ordinate an airport pickup, you must submit a form.  This airport shuttle is not ADA approved.  Those needing assistance with wheelchairs or scooters will need to call 1-615-256-7000 or 1-615-865-4100 at least two days in advance to reserve a shuttle.  We are sorry, but the ADA shuttles will have to be paid for by the members.
This is a no pets allowed hotel.  Service dogs are the only animals allowed.
There will be a BBQ on the covered pavilion Friday and Saturday for lunch.  This is a cash BBQ.
The hotel parking is free.  RV parking is allowed on the outer edges of the parking lot in the designated area only.  No AC power is provided.

2019 REUNION
PLAN OF THE DAY

Dress Code: Dress is to be comfortable. Always wear a pair of comfortable shoes if you plan on visiting the local sites. Most of all, just come and have a great time.

Individual Hospitality Rooms: Opening and closing of the individual hospitality rooms will be up to the different units.  More detailed information to follow.
We're hoping this will be the best reunion yet!
More information to follow as we further develop the plan.

If you have any Questions or Input then please contact:
Frank Jones
popsaroni@sbcglobal.net
Cell: 314-303-2730