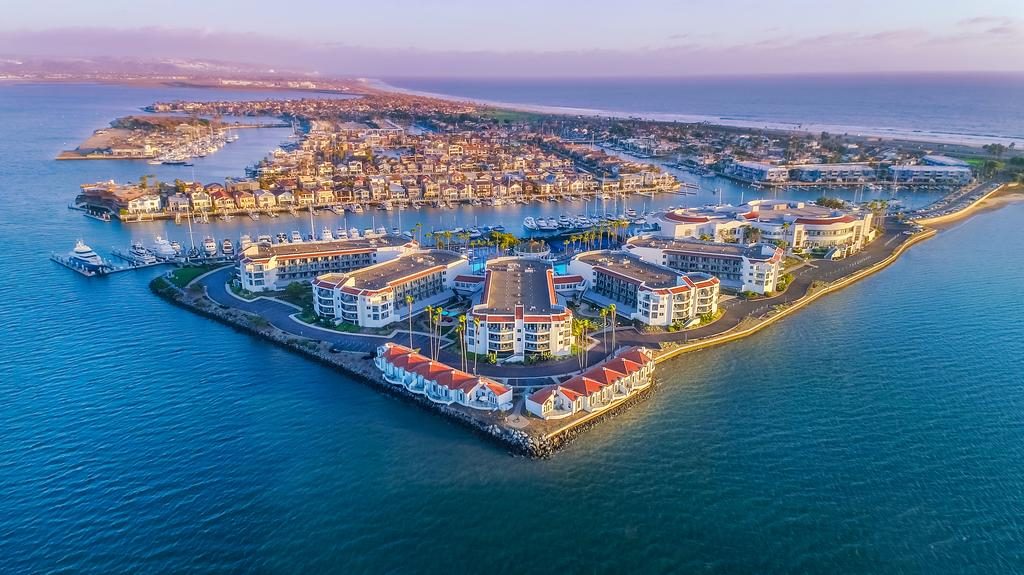 Loews Coronado Bay Resort
4000 Coronado Bay Road
Coronado, CA 92118


***** NEWS FLASH *****
Members: the recent unprecedented medical emergency of COVID-19, and the social distancing that must be practiced, has led us to make a decision of cancelling the San Diego "Gathering of the Troops" scheduled for this September. This was to be a great event at a great venue, but we must ensure that our members are safe. This was a social event that I find difficult to hold when we have the COVID-19 threat. Although there may be some steps forward in finding treatments, and possibly a vaccine by this fall, we cannot risk holding a social event that places our age group in harms way.
You may fully cancel your hotel reservations at the Loews Coronado Bay Resort with no penalty. Also, Frank Jones, our Treasurer, will be sending you a refund of any Registration Fees received by the MRFA for attending the reunion.
Sincerely,
MRFA President Harry Hahn
***** NEWS FLASH *****
Now accepting hotel reservations: https://book.passkey.com/go/MRFA2020
*** In addition to making your hotel reservation, you MUST fill in the registration form below and send form and Registration payment to Frank Jones. ***
Rooms are $179 per night, $15 self-parking, resort fee is no charge!
Check in September 9th however the great rate we have is available three days prior to and post reunion dates.
Activities planned for September 10th and 11th:
Visit to VUMMF Memorial on U.S. Navy Amphibious Base, Coronado, CA
PCF ride and tour of San Diego Harbor on restored Vietnam era Swift Boat
Regular shuttle to downtown Coronado from hotel.
We recommend utilizing Uber or Lyft from San Diego Airport to hotel as there is no airport hotel shuttle available.
(Our final agenda will be published as the details are revealed)

~~~ YOU NEED TO FILL OUT BOTH OF THESE FORMS AND SEND THEM TO FRANK JONES BY JULY 10TH: ~~~
1) *** Make Hotel Reservation. ***
2) *** Click HERE for a Fillable Registration Form. ***
3) *** Click HERE to Print the SECNAV 5512-1 Form. (See Below) ***
Be sure to print all four pages and follow the instructions.
Frank Jones
9 San Marino Parkway
Fenton, MO 63026

* FLASH * FLASH * FLASH * – IF YOU PLAN ON VISITING THE VIETNAM UNIT MEMORIAL MONUMENT (VUMM) – * FLASH * FLASH * FLASH *
YOU WILL NEED TO FILL OUT SECNAV FORM 5512-1 IN ORDER TO HAVE ACCESS TO THE BASE
SECNAV 5512-1 form is NOT required for any person who has a DoD ID card
(Retired Military, 100% disabled Veterans and their spouses should have this card.  Spouse must present an up-to-date Temporary DoD ID card)
Any Veteran who has a VA Health Services Identification Card (now accepted after Jan 1, 2020). Spouse will still need 5512-1 form.
We still need to know if you have your DOD ID on the newer Registration Form above.
If you have already filled out the old Registration Form we will be contacting you with this information.
SECNAV 5512-1 form IS required for:
All adults (18 and older) who do not have a DOD or VA Health Services card.
This must be filled out and sent with your MRFA event Registration Form if you are going on the base memorial tour.
Send to Frank Jones at the address above.
The last date for submitting this form is July 10th.  No 5512-1 forms will be accepted after July 10th.
The Form asks for:
Employment Activity Information – This is for people accessing the base for employment purposes.  Leave blank.
Item 25 – Base Sponsor.  Write in VUMM.  Sponsor Phone:  760-458-0439
Click HERE to Print the SECNAV 5512-1 Form.
Be sure to print all four pages and follow the instructions.
Link to the Vietnam Unit Memorial Monument:

If you have any Questions or Input then please contact:
Frank Jones
mrfatango48@gmail.com

Cell: 314-303-2730