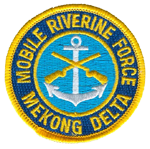 142 entries.
also served at atsb rach soi as radioman.me and john winston. apr70-aug70.called nsa pukes.
also serverd at nha be and phouc xuyen sep70-feb71 as security at phouc xuyen
rmsn rach soi apr70-aug70
looking for anyone that was aboard the YFU 89 out of Nha Be. Some on board were Paxton, Orischak, Woodall, memory is fading so if anyone else on board please let me know.
Probably a long shot here, but checking to see if anyone served or knew my grandfather John O'Brien. John served in the Mekong Delta and was in Xang Canal in March of 1968, he was a Lieutenant Commander at that time. Thank-you. Garrett O'Brien
US Navy Vernon County LST1161 NAM 1967 TO 1969
I was a member of the 1097th Transportation Company from June of 1967 to June of 1968 at Dong Tam and was a Vessel Supply Specialist. Our landing crafts ( LCM 8's) transported troops and also transported 105 artillery pieces on barges on missions in the Mekong Delta. Would be nice to hear from anyone who served in the 1097th during that time.
As an Engineman, rebuilt 6V53 PBR engines at LSB Nha Be mid-69-mid-70. Returned as an EN2 in Sep 71 with Naval Advisory group to ATSB Phuoc Xuyen. When US support ended there, transferred to ATSB Tuyen Nhon. Got an early DEROS in Mar 72. I'd love to hear from any Nha Be Snipes or advisors or SEALS from my advisor posts.
Deck officer on USS Terrell County (LST-1157) '64-'66. Looking to find shipmate Bill Locke of Alameda CA, who transferred to swift boats @ 1967
I was a medic in D, 3/47th in 1969. Just wanted to give a shout out to all my fellow Army and Navy team mates and wish you a Very Merry Christmas. Welcome Home!
Hello. I'm Michael Light. I served with the 9th MP CO - '68/'69. First at Tan An, then Dong Tam. While at Dong Tam, our 4th (I believe) platoon provided support & security for PSYOP'S & MedCap's in and around Go Cong & MyTho. Would appreciate hearing from anyone who may have also served with the 9th MP Co. Thanks!
Served on USS Benewah from Sere School to Panama to Vung Tau VN . 10/66 thru 04/67. Then it was on to USS Asheville PGM84 at DaNang, VN till 02/68. I was in the company of YN2 now CAPT WC Wright (Ret). It was a year of diversity from doing ET work to cutting Hair.
I found a Zippo under the ocean beach pier in SD CA in 1973 It has on one side the 9th patch engraved and below that is CHIEF below that is VIETNAM below that is 68 69 CO/D 4/47 on the other side then MRF above that on the lid is another engraving anybody know its owner
Brown Water Navy help sought I am doing research for a book about the crash of 242nd ASHC Chinook #65-0999 on 10 July 1970. It was delivering fuel bladders to Navy patrol boats on the Saigon River in the Mushroom area of the HoBo Woods. The aircraft was struck by 3 RPG's, crashed and burned. River boats picked up the survivors and moved them to a safer area for medivac. I am looking for anyone on the two boats involved or know anyone who was there or witnessed the crash. Two crewmembers and seven passengers lost their lives in this crash. I am not real familiar with the Navy in this area as I am an Army vet. I don't know which units were operating here. Any help would be appreciated.
My father Wayne Meeks served from July 1969 to June 1970 as part of the River Assault Squadron, on the M-6 Monitor (Mekong Delta). Unfortunately, my Father is having memory issues. I would like to do something special to honor him. I remember him saying there was a monkey on the boat. I am looking for more information on the boat, pictures hopefully, and of course the crew. My Father had a camera shop, try to put all his pictures on a dvd, but they went out of business and we are still trying to locate the owners. Any help would be appreciated.
I got to Dong Tam in September 1968. Went aboard the YRBM-17 as a 3rd class shipfitter. I would like to hear from guys from the shipfitter shop. Left country September 1969. Going to try to get to the 2019 reunion.
MY NAME IA ALBERT J. LIRETTE,SR,WAS DRAFTED IN JULY 1967,WENT TO FORT PORK LA,FOR 8 WEEKS OF BASIC,FROM THERE I WENT T FORT SILL OLK.FOR FIELD RADIO REPAIR MAN,THTS THE P-25,USED IN VIETNAM,CAME HOME FOR 30 DAYS,AND WENT TO VIETNAM IN JANUERY 1968,BY THE WAY MY MOS WAS 31G10,GOT TO DONG TAM,I ASKED WHERE IS CO.B 3/47 9TH.INFANTRY DIVISION,I WAS AFARIED,NOT INFANTRY,WELL THIS SOLDIER SAID YOU SEE THAT SHIP IN THE DELTA,I SAID YES,THE LST PASS EVERY 1/22 HOUR,CAUGHT A RIDE ON IT.IT CAME WENT TO THE SHIP CALLED THE USS BENEWAH,MY BERTHING SHIP,REPORTED TO MY COMMANDER AND FROM THERE ALL HELL BROKE LOSE,WENT IN THE FIELD THE NEXT FEW DAYS AND MORE HELL BROKE LOSE,I WAS NOT INFANTRY,BUT WITH A INFANTRY UNIT,BY THE WAY I DID WHAT I HAD TO DO,IN MARCH,OF 1968 DONG TAM I WAS TERE AND GIT MORTAR AND I GOT SHRAP METAT IN MY LEFT RISK,IN JUNEIN THE FIED GOT AMBUSH BY VIETCONG GOT HIT INMY FOREAMY BY HANGERNADE,THE SAME DAY BUT LATER THAT NIGHT A VC POP A M-79 ROUND AT US AND GOT METAL ALONGE MY RIGHT LEG,YOU THINK THEY WOULD TAKE ME OUT THE FIELD OR SEND ME TO HHC,NO STILL OUT THERE IN SEPTEMBER 1969 WE GOT MORTAR AT CAMP DAVID,WE ARE IN THE NEWS LETTER,WLL GOT HIT IN MY BACK,AND MY 1ST, SERGENT GOT BLOWN UP HE IS THE KIA THAT NIGHT,THAT WAS MY 4 TH.PURPLE HEART,I WAS IN THE TET.OFFENSIVE THE MEKONG DELTA MOBILE RIVERINE FORCEBY THE WAY THEY MADE ME INFANTRY BY STAWINFG 6 MONTS IN COMBAT,THE BLUE RIFLE C.I.B.6 MONTHS TO ETS,WENT TO FORT RILEY AS A MP 508 MP,1 MONTHS LATER ,I WAS A BODY ESCORT,FOR KIA VIETNAM VETS.THATS MY 2 YEARS STORY.
Son of Sgt Larry D Long, 9th Infantry Div. Bravo Company, 2nd/60th. Just looking to have contact with those who knew Dad.
Hi Ya Guys. I was Navy--70 to 71. Dong Tam. I work in the engine shop. Then I was TAD to Kien An for 3 months. I would really enjoy hearing from any one that was there. Take care my friends, there is not to many of us left.
US Navy, YFR-885 based at Nha Be 1967-1968.
My name is Russ Hallauer. I was Seawolf 13 on Sea Float from October 1969 to September 1970. I'm trying to contact Robert H. Stoner regarding an article he wrote describing Sea Float/Solid Anchor in 2012. Please have him contact me at my email address. Thanks
Hello. I was GMG 2 on Alpha 91-3 before transferring to Alpha 111-3 when we turned the boats over the Vietnamese's navy during 68- 69. I just found your site and interested in joining the association. Please send Info.
I came across your web site while looking to see if there was a reunion for the MRF. I served 2 tours in country 66- 67 was in Danang I was attached to Harbor security in a mk5 picket boat. Second tour was in 69-70 I was attached to rivdiv 132 on CCB 2 as gunner then took over T 24 as boat captain.
9th Infantry 66-67 Anyone know of a contact # for the CCB-18 site in San Diego? We will be visiting there soon & would like to pay our respects.