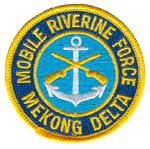 214 entries.
I was a USMC Radio Relay operator (7 Comm Bn)it was in Spring of 1969 when another Marine and I were assigned to Bring a Radio Van to Vandergrift Combat Base in Northern I Corps.We were to Hitch a ride on a YFU to Dong Ha and Convoy The Rest of the Way.We Boarded the Boat in Da Nang in The early evening. The Crew were Great Guys and treated us great.They Fed US and I Couldn't believe the Ship was so nice .One of the Crew told me to Take a rack and I remember I slept Real Good.I woke in the early Morning when The boat Unloaded some Ammo to a Ship ,I remember it was the St.Paul. We Returned about a week later and I don't remember too Much about the Boat returning to Danang except I know I did not get a "rack' and i slept on a bench in the Galley area.It was a diferant Boat than The one We went North with. To end The story it was 51 yrs ago and I still remember The trip on The YFU going to Dong Ha.It was one Of The Good things I remember about My 13 Months in Country.
I was a Seabee UT3, assigned to ATSB Ben Keo from July to November, 1970. Operated the Erdlator to process and filter river water for the showers. From there, I was sent to Ca Mau/Song Ong Doc. Finally was able to connect with Mike Felker after almost 50 years. If others from there are around, I do have some pictures I could share.
Reading the emails and came across William Mack who was at Dong Tam the same time as I was. Hard to put a name to a face after all these years. if you think you know me, try and get in touch. Also, I have an older brother who lives in the same city you do. Sort of a coincidence. Hope to hear from you.
Served at Dong Tam as the repair department yeoman. Tour of duty was from July 1970 to July 1971. Then transferred to COMSIXTHFLT Staff on the USS Springfield in Garry Italy until discharge.
I was a boat coxswain on uss bexar,APA237 we spent 6 months as a repair barge at vungtau , I spent many a night running around and around the bexar on lookout in a lcm (Mike boat), I'm trying to locate a source to get the cruise book for that era,. I paid for one but never got it. God bless all who served
I was in "Nam" 1971. I was in Riverine Interdiction Division 40 (RID 40). an advisor to the Vietnam attached to the unit. My first assignment was to Forward Op Base Kien An and then we went to Go DauHa located just a few klicks North above the Parrots Beak and Cambodia.
M-111-1 spent 4 months away from the Delta along with Division 112 to try to secure the river from the NVA. Had a whole different type of experience in Cua Viet and Dong Ha working with the 3rd Marine Corps.
Was a crewmember of M-111-1 Nov. 67 to Dec 68 GMG2 Flame Gunner
I have a copy of the poster by Tom Neilson. I found a veteran Mr. Brenner who was on the boat in the lower right corner. The poster was given to me by a veteran and hung in my wife's bar until we closed it a few years ago. It has been in my garage since. I am moving and felt it deserved to go to someone who was there. I posted a picture of it to a Facebook forum and was put in contact with Mr. Brenner a Vietnam Veteran who was there and I believe is a member of this group. I will be sending the poster to him. I had a nice chat with Mr. Brenner and when I was done my wife asked why I was teary eyed. I told her I felt I was returning a piece of history to it's rightful owner. Tony R. Diller (USN 1970-80 USS California CGN-36)
Co.B 3/47th Dec 68 July 31 69 Served Tigers Lair Kien Hoa.Try to remember all the guys.Forget It.Not as healthy as then.But I can do a couple more clicks.Miss all the men.
9th Infantry, 9th Signal Bn & then 53rd Signal Bn attached to 199th Infantry Cat Lai. I took one ride upriver out of Cat Lai to deliver supplies to a small unit. Was Team Chief of "Redcatcher Forward" at Cat Lai from July 67 until Nov 67 handling communications signal to "Limestone". Were any of you there at Cat Lai during that same time frame as me?
I served aboard USS Askari most of 1967 as a EM in Repair Division. I'm drawing Comp for AO, Diabetes, Neuropathy and a Wrist I injured that never healed. I know others exposed to AO that are in worse shape than I so conside myself lucky. Take care, Shipmates!!
I served in river division 153, river squadron 15, Monitor-6 from 6/70-11/70 and then in Rid 47 as an adviser, 1/71-6/71. And the USS Colleton 3/69-6/69. Guys I have recently been diagnosed with something called Lupus. Since it is not one of 17 approved agent orange diseases associated with the brown water navy I am wondering if anyone else has been diagnosed with it? I am headed to the local VA Fort for the rubber glove exam next week to look into my rising PSA number's. Lupus has given me a "extensive" blood clot in my left leg and I have a wonderful civilian doctor/hematologist who found the disease and is treating it. We are very lucky this doctor lives here in Helena, Montana. So if anyone knows of other's with this auto immune disease that is not common in males, I would be interested in hearing from you. Thanks, Dave M.
glad to connect with a great bunch guys again
I was on Uss Krishna ARL-38 from Jan.69 to Dec.69. Worked on barge repairing Swift Boats and plenty of them. Before that I was on USS Surfbird ADG-383 out of Sasebo Japan. We was in Nam a lot We searched junks and deguassed and depermed MSB mine boats. That was 1967 -68. It was on Surfbird That I met Willie R. Wiggins SF1 I understand that he went to Veitnam on the rivers. If anyone of you happen on SF1 Wiggins please let him know I am looking for him. I am in the phone directory in Decorah Iowa. Harold S. Lee DC1 U.S.N. Ret. Thank you For any assist you can give me.
First landed in 1966 aboard the USS Floyd County LST 762. I went on to volunteer for the ASPB's where I served upon PCF's until my assigned boat arrived in country. Assigned to RivDiv111 until 1968. Volunteered for a third tour but was denied. Assigned shore duty Roosevelt Roads, Puerto Rico.
I was on the Sedgwick County from 1/69-8-69. We operated out of Vung Tau from 4/69 - 8/69. We also were one of the first boats to start removing the Marines by landing in the Cau Viet area and bringing them to Okinawa, we made 2 complete trips. Needless to say those guys were really happy ! After finishing that we went to Guam, I left shortly after for separation @ Treasure Island. Kenny Nunez, EN2
I was a Radioman 3rd on YFU 80 out of Danang in 1970 for several months running to Chu Lai and Hue Cornfield ramp. I was transferred on Easter Morning to Saigon to be stationed with CTF 414 and 212 in Binh Thuy on the Bassak River. How do I join this group? Didn't know it existed.
"To those who have fought for it, Life has a flavor that the protected will never know!" Between mortars, rockets, RPGs, booby traps and bullets, there was no safe place in for a soldier in Vietnam. Remember your Christmas in the Nam? Mine was spent on an ambush patrol near the Cambodian border. 25th Infantry Division-3/22nd Battalion, Tay Ninh, Vietnam-We may have served in different units in different AOs but our mission was the same! -Courage on the Mountain- Free to Amazon Prime members- Over one hundred 5 star reviews- courageonthemountain.com Glad that you made it home brother! George Reischling courageonthemountain.com greischling@hotmail.com
RivRon 15 Tango 29 Hello Edward Eckert , saw your name on the Guestbook and thought, I know that man!!! Welcome aboard Sailor and Great "Copper"!!!
I served on the St. Francis River LSMR 525 from 9/68 to 7/69. After a couple TDY assignments I finished my enlistment on the Midway 12/69 to 4/72.
In 1968, I served aboard the USS Kemper County LST 854 in Vietnam before my duty with RIV RON 15 in 1969. I noticed a need to update the ship's service in Vietnam: KEMPER COUNTY earned the Navy Unit Commendation and six campaign stars Vietnam War service * Vietnam Defense November 21 to December 24 1965 * Vietnamese Counteroffensive December 25 1965 to January 6 1966 January 21 to March 8 1966 March 21 to April 2 1966 * Vietnamese Counteroffensive - Phase II February 25 to March 18 1967 April 12 to May 31 1967 * Vietnamese Counteroffensive - Phase III 1-23 June 1967 * Vietnamese Counteroffensive - Phase V July 23 to August 27 1968 September 17 to November 1 1968 * Vietnamese Counteroffensive - Phase VI November 2-10 1968 December 8-14 1968
I was in the 9th Inf and was based on the USS Benewah at Dong Tam. I was injured on March 8 1968 as was John Beach from New Hampshire. We were airlifted in separate hueys which was the last time I saw him. It has been over 50 years....and have been looking for him for a long time. If anyone knows anything...please email me at dumpsterbill@maine.rr.com.
"To those who have fought for it, Life has a flavor that the protected will never know!" Between mortars, rockets, RPGs, booby traps and bullets, there was no safe place in for a soldier in Vietnam. Remember your Christmas in the Nam? Mine was spent on an ambush patrol near the Cambodian border. 25th Infantry Division-3/22nd Battalion, Tay Ninh, Vietnam-Courage on the Mountain Free to Amazon Prime members- Over one hundred 5 star reviews- courageonthemountain.com Glad that you made it home brother! George Reischling courageonthemountain.com greischling@hotmail.com
C brty. 1st. 84th. Arty gun 2 155 towed bentre Sept 68 to june69