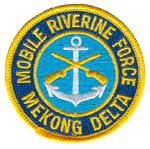 193 entries.
In 1968, I served aboard the USS Kemper County LST 854 in Vietnam before my duty with RIV RON 15 in 1969. I noticed a need to update the ship's service in Vietnam: KEMPER COUNTY earned the Navy Unit Commendation and six campaign stars Vietnam War service * Vietnam Defense November 21 to December 24 1965 * Vietnamese Counteroffensive December 25 1965 to January 6 1966 January 21 to March 8 1966 March 21 to April 2 1966 * Vietnamese Counteroffensive - Phase II February 25 to March 18 1967 April 12 to May 31 1967 * Vietnamese Counteroffensive - Phase III 1-23 June 1967 * Vietnamese Counteroffensive - Phase V July 23 to August 27 1968 September 17 to November 1 1968 * Vietnamese Counteroffensive - Phase VI November 2-10 1968 December 8-14 1968
I was in the 9th Inf and was based on the USS Benewah at Dong Tam. I was injured on March 8 1968 as was John Beach from New Hampshire. We were airlifted in separate hueys which was the last time I saw him. It has been over 50 years....and have been looking for him for a long time. If anyone knows anything...please email me at dumpsterbill@maine.rr.com.
"To those who have fought for it, Life has a flavor that the protected will never know!" Between mortars, rockets, RPGs, booby traps and bullets, there was no safe place in for a soldier in Vietnam. Remember your Christmas in the Nam? Mine was spent on an ambush patrol near the Cambodian border. 25th Infantry Division-3/22nd Battalion, Tay Ninh, Vietnam-Courage on the Mountain Free to Amazon Prime members- Over one hundred 5 star reviews- courageonthemountain.com Glad that you made it home brother! George Reischling courageonthemountain.com greischling@hotmail.com
C brty. 1st. 84th. Arty gun 2 155 towed bentre Sept 68 to june69
I was aboard the USS Askari 70-71 and was part of the decommissioning crew that turned the ship over to the Indonesian Navy at Guam. While aboard I was an ENC in charge of Inside and Outside engine shops in R-2 Division.
Callsign to add: NILO My Tho - Mystic Crawler ALFA
What is the consensus. Will the MRF story ever be told?
Looking any one that remembers two men. Alvin Everet Morris, EN3 served early 68 and a Frank R. Boone QM1, please email at above
Years ago I babysat Phillip Thomas Smith. I was in RVN with 108thFA Group on the DMZ 68-69. my Father notified me that LT Smith (USNR) was KIA on 8/13/69. LT Smith was on PBR 673/River Section592/River Div 592. He began his tour on 9/3/68. The VN wall lists him as" hostile, died while missing/ ground casualty (or inland waterway)/ drowned or suffocated. I would like to contact someone who served with him in RVN or has any additional information on him/hsideath. I may be reached at westmo56@comcast.net.
Who is out there from the Askari?
I was on the USS MONMOUTH COUNTY LST 1032 in Viet Nam. I was in Supply from Feb. of 1969 to Feb. of 1970. We delivered supplies thru out the Mekong Delta.
I served with Charlie co 3th of the 60th from may 10 1968 to may 10 1969 I am very proud to be a member of the MRF , I was on the Carleton and the bennatha I remember when the sss Winchester was mined the Mekong delta I have two Purple Hearts one on sept 13, 1968 and my second was on January 13, 1969 . I have a CIB badge , BROZEN STAR, with a v device, 3 army commendation medals . I have 3 good friends on the the wall in WASHINGTON DC , I will not be able to attend this year in DC , I WISH TO ALL A VERY HAPPY Veterans Day, and be well, SGT JAMES D ROSSELLI JR
Destroyer Escorts and Destroyers need help Paul Groos (RD1 then) USS Bradley DE 1041 Friends, I was apart of the USS Bradley's DE 1041 fire control team 1966 Rung Sat Special Zone, again 1968 Corp II. I spoke many times with "Salted Flakes 26 Charlie" also spoke with abbreviated remarks to our skipper, in CIC. 26 Charlie indicated he was not "High Dog" but was not far from it. The Bradley's crew of 1966 and 1968 deployment have lost over 50% due to Cancer in various forms. We NEED HELP! If "Salted Flakes 26 Charlie" PLEASE have him contact me, pgroos@dragonsquest.com, phone 936.894.2552, I have photo of Brown Water boat along side as well as Vietnamese patrol boats. I maybe able to get some names of those that came on board Bradley. Our CO that made those deployments is still alive at 93, a GREAT SKIPPER! The other day by accident I met a person that used the call of "Salted Flakes 6 Charlie". He was very complimentary of NGFS (CONGA). I felt like WE ALL HAD DONE SOMETHING! Publish if you wish. I will NEVER EVER FORGET "OUR" treatment when we returned! My Very Best, Paul Groos
"TO THOSE WHO HAVE FOUGHT FOR IT, LIFE HAS A FLAVOR THAT THE PROTECTED WILL NEVER KNOW!" I came upon your site while surfing the net and knew that the above statement would have special meaning for those in your unit. Different units, different areas of training but we all worked together to accomplish the same mission and objective. Vietnam has left us all with many memories of those with whom we served and those who didn't make it back. I served with 3/22nd, 25th Infantry Division out of Tay Ninh as an infantryman. Fought the NVA on the slopes of Nui Ba Den twice with numerous firefights in and around the area bordering the Cambodian border. Remember your Christmas in Vietnam? Mine was spent on an ambush patrol near the Cambodian border. Awarded Purple Heart and three Bronze Stars with "V". After 5 months in the field, I was pulled to the 93rd Evac at Long Binh to work with soldiers suffering from combat fatigue. Coming home was one of the most difficult parts of our tours. Over the last 10 years, I chronicled my tour of duty and the response has been overwhelming. There are presently over One Hundred 5 Star Reviews worldwide. It's free to Amazon Prime members. Courage on the Mountain Thousands of Vietnam Veterans have proudly endorsed these memoirs. Please check out the website at courageonthemountain.com with the accompanying introduction. It will make you proud for your service and all the men and women who served our country during the Vietnam war. I proud that you made it home brother! Thank you for your service and May God Bless! George Reischling Courage on the Mountain courageonthemountain.com
My father was in charge of the Squadron 9 River Rats in Rocket Alley on Aug 6, 1968. His mission lasted only 12 days. On his last day, they were ambushed and he was ordered to "hold his fire" as they were getting shot at from all sides. My father and his men fired their way out of there. He was one of the lucky ones who made it out alive but lost a lot of his young men during that ambush. He also taught at the US Naval War College in Newport, RI, was a UDT and taught underwater demolition in Vieques, was a commanding officer on several Destroyers, was on the mine sweep USS Barry, that located the Thresher, he rescued Astronaut Gordon Cooper after he landed in the South Pacific, and had President JFK on his ship as a guest, among many other interesting details of his Naval career. He retired from the Navy in 1970 and passed away in 2006, at the age of 78. Dad lived a very interesting life and I was very proud to be his daughter.
With B/4th/47th9inf. div. in Dong Tam and aboard the USS Collecton 68-69.
EN3 attached to Base Support Nha Be July 1966 - July 1967. Assigned to transportation division upon rival and later to out side repair shop/LCM boat engineer. Was engineer on Seal Team 1 Golf Det. boat on operation to pick up ambush team on the way back passed by MSB 49 beached on the bank. Had fight jets over head staffing the opposite bank. Also saw "Puff the Magic Dragon" do ajob on Cong attacking a village across the river from the base one night. Welcome home Brothers
Medic, D, 3/47th 9th ID, 1969
Charlie co 3/69 army 5/10/68 to 5/10/69
Served onboard the USS Clarion River LFR 409, 1968-1971. Just got my order today, 8/26/2019. The VCCC pin is outstanding. Great work to the members who shear head this project. Sad that we aren't authorize to wear it with our uniform. I'm attending a Chief Selective initiation and pinning ceremony next month, (Sep 11-13), in Gulfport MS. Those chiefs wouldn't know what the pin represents. And thank you for accepting into the membership.
Really happy to have found this site. I'm probably going to bombard you all with questions about the war so when I get too much just tell me to shut up!
Was with A company 2/39th Infantry 1968
May the blessings be. C -Company 3/60 9th ID 66/67
I have the last flag that was flown on M-132-1 that was given to me by Doc Rather. I am framing it and would like any good photo of m1 and the crew list that was on it for tournover to put in the frame 409-988-4540