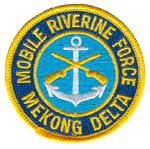 159 entries.
Served with 1st. Platoon, A Company, 4/47, 9th. Infantry Division from Oct. 1968 to.Aug , 1969. I think in early July, 1969, most in my unit were sent vack.to.the states. Not sure why, but I remained in Vietnam until Aug. 20, 1969. At Dong Tam, an unknown fire base camp and back.to.Dong Tam.before my DEROS.
Hi all, first time on the site, I served in the Delta, out of Dong Tam , from 1/69 thru 6/70!!, was on T-111-13, RAD 131. Would really like to get in touch with my Boat Crew, Larry Wright, who is a member of MRFA, also, Vinnie Reynolds, and I have to apologize, but don't remember the engineman's or coxswain's names!!, Its been 50 years and I'm getting older!? I can be reached at 520-891-6981. Thank you all for your service.
My father James Wooten sent me this link to see a little more about what he did. I am also retired Navy ITC, formally RM. I am genuinely happy to be able to see this group still communicating and helping each other. Much Love!
Orders to Naval Support Activity Saigon Sept.69. Assigned to det AnThoi aboard APL-21 tied up to USS TUITAWILA Off Phuoc Island in gulf of Siam supporting swift boats of coastal squadron 1 & others. APL-21 eventually was condemned bc of excessive leakage & had to transfer all contents & stores to replacement APL 30 in May of 70. We were ordered to be towed up river to Operation Sea Float but cooler heads prevailed after small supply ship Mark was destroyed by a mine headed up river. Later towed to Dong Tam to support PBR's. Exit Ton Sa Nut Nov 70. Love to hear from anyone who served aboard either of these tubs. Welcome Home Brother's & Sister's!
Hello everyone, I was on Alpha 111-5 and Tango 111-10 in 1968.
US Navy Moble Riverine Support Group 1969-1970
I came aboard May 1966 USS Mark (AKL-12) commissioning as the only Radarman (RD3) aboard for my tour of duty. Passed my RD2 test but not given time to short. Raise in Fontana, Calif.
My dad was Daniel Hall - 9th infantry division Charlie Company Vietnam 1968-1969 I'm Very proud of my dad. He will be greatly missed. Daniel E. Hall 4/22/1948 - 4/6/2019
Hello Everyone, I served as a grunt with the 3rd/39th/9th Inf from May68 until Aug69. Started out operating around Bearcat then moved down to the Mekong Delta where we operated with you fine gentlemen of the Mobile Riverine Force on the Tango boats. Will be attending the reunion in Nashville
I've been a proud MRFA member for going on 20 years now having served with Charlie Company, 4th/47th, 9th Infantry Division from when it was first reactivated to train for combat at Fort Riley, Kansas, for the Vietnam War in May 1966. I served my entire tour of duty departing on or about January 6, 1968.
served as securiy at phouc xuyen atsb from sep 70-feb 71. anybody remember this dump?
my dad served on the uss mark im not certain of the years but he ran supplys up the river he went by C.D Townsend and he was very proud of his service and the men he served with .
BM3 Floyd Schoening, ACU-1 ('67-70), As his VA Rep I am trying to find guys who can verify his WestPac time, especially boots on ground or up river. He was on LCU?. Please contact the office: (920) 388-7198 or email cvso@kewauneeco.org but please mention Floyd by name as we have many messages out for different veterans. Thanks, Jane B, CVSO SFC (Ret), US Army/Army Reserve For free help with VA claims find your nearest CVSO/VSO at: https://www.va.gov/ogc/apps/accreditation/index.asp VSO Rep
Was with RAD 112 in 69 on T112-13. Graduated NIOTC Class 32R. Thinking about joining the association
Waitress at Stockton Alabama showed me a hat for veteran of WW2 USS LST 836 . IT WAS LEFT by mistake. Hope to get when out for missing hat. https://photos.app.goo.gl/VXhewcXYx9kokwT48 I am ussocallahan org
I started out with IUWG-1 out of Long Beach, CA. I was with the ASPB in Dong Tam/Mekong Delta. I was on A-112-3 the Linda Sue. Boat Capt. Jerry Jones, Engineman Braanstead, 20 mm cannon gunner, Quinlan, I apologize for not remembering our Radioman from Alaska. I was the twin 50's front turret gunner. 1967-April 1968.
Hello from Florida-- I am a " plank owner " in River Assault Division 112- served on board C C B 112-1 March 1967 - Feb 1968. I have lost contact with all of my boat crew as most have died of cancers. It was a pleasure to serve with all of you. I still keep in contact with Lt. Norman Wells, Riv. Div. 112 Division Officer. I can be reached at 904 2691857 or agnjustice@yahoo.com'
also served at atsb rach soi as radioman.me and john winston. apr70-aug70.called nsa pukes.
also serverd at nha be and phouc xuyen sep70-feb71 as security at phouc xuyen
rmsn rach soi apr70-aug70
looking for anyone that was aboard the YFU 89 out of Nha Be. Some on board were Paxton, Orischak, Woodall, memory is fading so if anyone else on board please let me know.
Probably a long shot here, but checking to see if anyone served or knew my grandfather John O'Brien. John served in the Mekong Delta and was in Xang Canal in March of 1968, he was a Lieutenant Commander at that time. Thank-you. Garrett O'Brien
US Navy Vernon County LST1161 NAM 1967 TO 1969
I was a member of the 1097th Transportation Company from June of 1967 to June of 1968 at Dong Tam and was a Vessel Supply Specialist. Our landing crafts ( LCM 8's) transported troops and also transported 105 artillery pieces on barges on missions in the Mekong Delta. Would be nice to hear from anyone who served in the 1097th during that time.
As an Engineman, rebuilt 6V53 PBR engines at LSB Nha Be mid-69-mid-70. Returned as an EN2 in Sep 71 with Naval Advisory group to ATSB Phuoc Xuyen. When US support ended there, transferred to ATSB Tuyen Nhon. Got an early DEROS in Mar 72. I'd love to hear from any Nha Be Snipes or advisors or SEALS from my advisor posts.