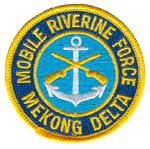 272 entries.
Thank you for your service I enlisted in Army 11/69 Spent all my time stateside and in the reserves but many of my infantry buddies went to Vietnam and had praise for Riverine Forces that they encountered. Thanks again for your service.
My dad Gary Oltz would have loved this site! He served on the LST-344 USS Blanco County. He was part of the refit and sail to Guam, and also patrolled the rivers.
I was attached to Beachmaster Unit One, Coronado Amphib Base Jan 68-Jun 68 Westpac Det Jun 68-Oct 68. USS Hampshire County (LST-819) Oct 68-Aug 69 as part of Mobile Riverine Task Force 117
I was part of the recommissioning crew on the USS Askari as a gunners mate striker. After a year I served on the Captain's gig. After that I left the Captain's gig & became 1st class gunners mate. I left the Askari in 1968 in Singapore. I would like to get in touch with anyone who remembers me. (AKA JC or Smitty} I used to live in Baltimore, MD & moved to Royal Palm Beach,FL in 2019. navybo47@gmail.com
E 3/60 E 4/47 1966-1967 Dong Tam
Ran night shift G-2 section at Dong Tam DTOC from November, '68 to August, '69. Edited and published the Division Intelligence Summary (INTSUM) every night in time for the morning briefing. My CO was LTC Len Spiritu. No Saigon night life for us...
RivRon13131t11 mark 19 gunner DECK APE
Stationed Sa Dec Adv Tm 65 Sept 67 to Aug 68 Intelligence Analyst and radio operator lived in a hotel in Sa Dec ate at Navy Compound because we were on separate rations I had to guide I don't rember if we were asked not to texture or if I worked so much I could get there the food was real good though. THANK YOU FOR WHAT LITTLE I ENJOYED
Spent a year in Sa Dec , RVN with PBRs.. looking for any other members of NSA base .... sailors, SEALS, Seabees, NILOs, Corpsmen , OPS center personnel.. I was in country from Jan 1968 until Jan 1969....... Where are you now?
I was on the USS Sterett DLG-31 in 1972 when she was off the coast of Vietnam. We mostly did duty on PIRAZ, and did a little on South SAR. I was looking at some other sites and noticed a few East Coast with duty in Vietnam. One was the USS Manitowoc LST-1180 in 1971 and 1972. I can't find any other information except that she was there. I was wondering if anyone had any info on this. Thanks again for this website and all the hard work that went into it. Anchors Aweigh!!
Hey out there this is Tony Campbell Ret chief and Frank Wojciechowski Ret Army / Navy LST 525 . Did you know there is an LST association Chapter in Washington St . It has been around since the early 1980's and have reunions every year if we can We'll probably go out of business soon if we don't get more members. Most members were from WW2 and Korea most are gone now. We have two meeting a year Spring and Fall. We have also changed our name to Washington State Amphibious Forces to open the field of member ship to all Forces that did Amphibious service navy, army, marines, coast guard, etc. I know the 9th infantry Div was well represented on the rivers in Vietnam and the brown water navy all boats there you are all welcome contact Tony Campbell Tony.Pat@comcast.net for more information and Frank Wojciechowski wojcie@comcast.net
I was stationed on the USS GRAPPLE ARS-7 from Jan. 1970 to Sept. of 1972. The Grapple would go to Vietnam every year from around 1967 till the end of the war, not sure of the exact dates. Volunteered for the brown water navy in 1972 but was asked to extend for another year as I was due to get out in 1973. My buddy went and don't know what ever happend to him. His name was Jovino Reyes. If any one knows his where about I would love to get in contact with him.
I was a member of Coastal River Division 11, then Plank owner for Special Boat Unit 11, Mare Island, Vallejo, CA from 1975 to 1982. I was the Boat Captain of CCB-18 from late 1977 to Oct 1982. I am very happy to see it is still serving as a visual reminder of the River Rats of the Brown Water Navy.
I found a 9th infantry Vietnam ring in my Grandparents house. Wish i knew who it belonged to Thank You for Services tendered God Bless
I served with RPG-59 as an advisor in Tan CHAU in spring of 1971. One night the repair ship out on the Mekong river near us was attacked . Does any one know the name of that ship ,I have a picture of the damage and remember some crew members were killed . thks
CO. Company E, 709th Maintenance Bn from receiving colors at Ft.Riley in 1966 until Spring of 1967. Led the forward Support Command elements into Dong Tam in early 1967 in support of base camp development called "Operation Ripsaw". Later served in 709th Battalion HQ as Battalion Adjutant at Bear Cat until DEROS. Served continuously for 24 years in the Regular Army retiring in 1986 as a Lieutenant Colonel. Current member of 9th Infantry Society and 709th Maintenance Bn and 99th Combat Support Bn Association.
I arrived in country in August of 1968 and was with the 9th Infantry Division on The Vernon County. Spent many days in the mud, blood and leaches. Always enjoyed the Navy food after eating C rats in the field. Remember the canvas racks and the percussion grenades that were thrown out, at night, to keep sappers from putting charges on the hull. We were so muddy when coming back on board that the navy hosed us down with fire hoses. Thank you to all the Navy personnel that took care of us when aboard. Welcome home to you all!!!!!
served aboard atc 151-14 May 69 May 70 as engineman 3rd class and 20 mm gunner
I was on Alpha boat 131-4 and traveled all over the delta. It seems our boat and one other were always by ourselves. Only once did we operate with the whole group. A lot of the time we spent up in Chau Doc taking SEALs and Merc's up into Cambodia for ambushes. I was there from July 1968 to August 1969
I served in 3rd Platoon, Charlie Company, 6th/31st, 9th Infantry Oct 1968-August 1969...I remember many missions with the Navy on many canals & rivers in the Delta. It took many years to finally to begin talking about my time in Vietnam and in 2012 wrote my first Book. I now have six published books if anyone cares to check them out...just do a search using my name. It will be much appreciated...Thank you all for serving...
I spent all of 1967 based in Dong Tam as a 3d Brigade, 9th Infantry Division combat correspondent and photographer. Most of the time I was deployed with the Mobile Riverine Force. What I remember the most was being picked up by the little boats after a field operation and being taken back to the Benewah. Those Navy guys were fantastic, While drying out and getting fed for a couple of days they treated us like kings, and I never forgot how kind they were to us Army guys.
Was Army supply officer onboard Westchester County LST 1167 on NOVEMBER 1, 1968. If you were onboard then, you might remember the guys in the tank deck… We were very busy after that.
Great page! I'm looking for any information on my late father's service on the PBR's in Vietnam. Otto Lee Totten, USN, '67-'69, in '67 he was on the USS Estes. During that time his unit received four Unit Citations.
Living in Southern Oregon. In country 69/70, Thuyen Nhon, Nha Be, Phu Cuong, radioman. Bless all!
Lt, USN. Assigned to IUWG-1, Unit Three in Qui Nhon from November 1969 through June 1970 as Ops Officer then XO. Member of SEA COBRA Team. Turned over to the RVN Navy and remained as Senior Advisor until June, 1971. Left the Navy, went to Law School at Indiana University, Bloomington, then spent 23+ years in the FBI. Thank you all for your service, and Welcome Home Brothers!