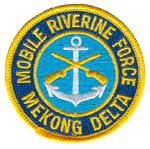 302 entries.
My AD-29 U.S.S. Isle Royale salvaged what we could from the U.S.S.Mahon LST-912 that broke it's anchor chain and ran aground on the beach of Chu Lai. In the year of 1966.
I served on LST-839 Iredell County; LST-515 Caddo Parrish as Quartermaster. When in 1969 w/ John Swofford on *In Country Combat* Tour of Duty. His account is a little off on transferring LST-515; missing key points as we rafted up in Vũng Tàu to swap ships! 1. We had just returned from a SOG Troop Extraction from Cambodia down around the horn (not supposed to do that) as we went in DARK w/o running lights (red lights only), just prior to the swap; ordered to stop logging location; then delivering those troops to Vũng Tàu. Why do I know? As Quartermaster of the Watch, that's what you do; Log Events & Location; 2. We took LST-515 to Philippine Naval Base at Sangley Point/Cavite City (near Manila, Philippines (not Subic Bay, where we went for Repairs; R/R/Leave) . Just before going to Clark AFB, by Angeles City to fly home! 3. Why is there no mention of LST-839 also extracting SOG from Cua Viet, DMZ after Tet Offensive Carpet Bombing the hell out of the place in 1959 50yrs later? It was well documented that USS New Jersey setting offshore blowing up Tiger Island, also Fired in 16"; Guns for cover fire in DMZ, after being rocketed so LST-839 could be loaded up. We had a swimmer at DaNang Fuel Dock under Red Alert too. SOG (dog tag-less) were camped out on deck, when we left heading for Okinawa, Japan. I believe this was Sept/Oct, when New Jersey was still there. Cua Viet had been Carpet Bombed nearby shown on maps for a few decades barren looking like the cratered moon. Doesn't anyone remember tying ourselves in, w/ Bow Hung Out Over Huge Waves... twisting and turning (could have ended up broke up in two) just keeping way on, over wall of water... 100 ft Waves; 300 ft Crest to Crest (felt like we were on a empty row boat/cork bobbing around, instead of a ship. Thinking we weren't going to make as we entered the Eye of that Typhoon... after Leaving Okinawa? After being called back at midnight, partying in Naha... drunk! 4. And I'll never forget a young Gunner's Mate, after the storm, blowing his own head off! Why? Because as my friend, he was dropped out of Annapolis, as son of a High Ranking Officer after attempted Hazing him, w/a broom stick up his A$$. He was my friend; he told me about it. I tried to prevent him from blowing his head off, but was too late, after remembering something he said earlier, knowing he was depressed. His body bag was stored in the Reefer, where I worked mess cooking! Truth needs to come out now 50 yrs later. He didn't deserve it nor the ignorant treatment by fellow Navy Personnel after being busted down to regular Navy! ...he never would have done that, if the Gung Ho Spirit of Macho Man Identity wasn't so prevalent in Military Service. HAZING was acceptable, but not sexual like in prison. This should be seen as 1 of the Devil's Tools to degrade; hold power of over others by BULLIES. In his case just because he was son of high ranking officer! 5. How about Bridge Ramp near miss, only because of being late did we witnessed 5-Rockets land where we would have been feet away. With hits on Helicopter Pad, Guard Tower, etc. I was on the Helm! QM-3/Striker Nunes Does anyone remember that Gunners Mate's Name on LST-839 Iredell County, after leaving Okinawa dropping off Troops? Should be in Log Book, but being transferred to microfiche now!
As Webmaster I thought I'd jump in here and grab the 300th entry to our Guestbook. Keep them coming folks...! Mike
In memory of my brother-in-law Jimmy Harries, killed June 25, 1968, Cau Viet. A young man I never met, whose sister I married in June of 1969. He must have been a fine sailor to have sister like Joyce.
Welcome home brothers. Words come from hearts and souls to fill volumes. Pages left for others who know and understand. We are combat hardened with hearts as soft as the summer rain. WE ARE A BROTHERHOOD ONLY A FEW CAN UNDERSTAND.
Iwas a medic on a 254th dustoff on 6/19/67 we were sent to the Delta to pick up your wounded from a battle. you all were involved in on this date.We landed in a lz where youall had the wounded.as soon as we touched down we started receiving fire, our ship took several hits andwe lost our hydralics the AC decided we .needed to leave the lz.We didn't make it very far from the lz,we sa tdown just over the tree line from your lz.We called our Dustoff control in Long binh to let them know were down and you all would need another Dustoff pickup That ship came in later and was so badly shot up the crashed in the lz.I would like to know what the name of the ville was that we were near .Thank you for any INfo you can provide about that battle.
I served with HHC 3rd Brigade 9th Infantry Division 9th Commo July 1967 - 1968 in Tan An. Medevac to Siagon Hospital during TET.
Was a Marine 0431 embarkation with MAG-36 at Phu Bai. Served from Oct 67- Jun 69, extended tour. May 68 me and Sgt Johnny Teat took an LST from Danang to Tan My. Escorted gear in Mike boat to Hue Ramp. LST was an MSTS ship. Korean crew under American Flag. Spent two nights on the refrigerated lighter. Have pics taken from LST and along the perfume river to Hue. If anyone would like copies would be glad to send. Wish I could remember the sailor drivin the Mboat.
Hi: Great Site I have a few photos from 1968-69, when I was with the U.S. Army 118th AHC based at Bein Hoa, Vietnam. We helped out the Navy Riverines for a number of months on a regular basis. We would fly back and forth to forward river bases by the Parrots Beak then to an LSD, call sign (Bowling Ally), in the river system and then down to Vung Tau (Moon River). I also ran into a high school friend on one of these resupply missions. He was in the 553rd Riverine Div. on PBR's way out southwest of Saigon. His name is Bob Fullerman from Youngstown, Oh. The "Mike Boat" LCM we landed on in the river was marked, in my photos, as T-112-10. I am wondering if Bob Fullerman is part of your vet's group on this Website? I would like to know the location of the 553rd Riverine Div., town or village in Vietnam around that time. I have pictures of the Mike Boat and PBR's tied up along the river if that would help ID the location. Bob also painted a large Holiday Inn sign with 553rd Vietnam on it. I would appreciate any help you could give me. Thanks Bob Rich
Nice site. Was here looking for my father-in-law, Carlyle G. "Corky" Story. He was with the US Navy and ran Landing Craft up and down the Qua Viet River from Dong Ha Harbor. He had 3 boats in all, two were lost on the river. He passed away in 2018. My stepfather, Oscar Rogers ran the rivers in small black unmarked speedboats while he served with the Beach Jumpers. He passed away in 2020.
Fantastic web site...Hats off to all involved...some much History & Information...Honor to know Frank thru our Honor Flight Hub here....keep up the God work.. Safe Travels Dave Reinheimer current pres. www.b2501airborne.com
Was in A Co. 5TH 60TH MECHANIZED From march 1967 to september 1967 wounded september .
I was assigned to PBRs Class of 23 when I entered Saigon's Annapolis Hotel as temporary residence while processing units of assignment with River Patrol Boats River Sections, March 10,1967. Later, I was assigned to River Section -511, Bravo Patrol PBR (58 and PBR 59) until February 27,1968 when I (we) spent from 1-5 days awaiting flights back to the United States. I stay at the Annapolis Hotel Saigon about 5-days before my "Space A flight left Vietnam. I next thank all my Comrades for their service too.
The comment that CCB-18 is the only riverine craft still around is not true. Both the former USS Nueces APB-40 and USS Mercer APB-39 are still in US Navy service as messing and berthing barges. I stayed on board the Nueces while in dry dock. I was allowed to roam all spaces as the manager in charge saw that I loved history. Both these vessels were part of riverine forces. Both vessels still have engines in place. Boilers removed along with props. Mercer is serving in Sasebo Japan and Nueces in Yokosuka Japan. These vessels while still serving will be replaced with the new APLs the Navy are building. Currently 5 have been built. The Nueces has a small museum dedicated to her service. I hope a home may be found for these two vessels when retired. Maybe serving again as a museum vessel in Patriots Point SC alongside the riverine exhibit and patrol boat would be a fitting home. Former GM3 Mason CFAY
I was with MACV-SOG OP35 in 1968. It was great to learn about OP34A and probably why the deeds of SOG remained classified for so long. We sure don't want to embarrass our politicians of that era.
I was told my Dad , Ltc James L.Scovel was 2nd Brig XO MRF in 1968 before being reassigned to 2/47 9th Inf Mechanized. I've spent quite a lot of time trying to find more info regarding his service 1968-69 RVN. Trying to piece it all together Thank You for your Service & Sacrifices Thank You for any assistance
Was with the 13th Combat Aviation Battalion out of Soc Trang. Did some air traffic control out of Nam Can in October/November?, 1970. So much mud & water. Sapper got one of the boats while there. Believe the SEAL team had an operation in the U Minh & we also dropped a 5 or15,000 #er on a suspected VC stronghold.
Has any one seen an mrf anchor and gun badge. Not in a circle pin.
Landing Ship Squadron Two, Caddo Parish 515, Hickman Cty 825, Luzerne Cty 902, Madera Cty 905, Monmouth Cty 1032 were attached to Tf117, Tg194, Mobile Riverine Force. They were not part of Tf115 or Tf116. The sqdrn arrived Vn 1966 and was the only sqdrn assigned permanent In-Country status
John Iannucci has just gave me an outstanding history lesson about the MRFA and all the heroism involved during the Vietnam war. Godbless this group for it's great service and sacrifice for this great nation.
I ran across this site while exploring the web and low and behold found Seafloat! I built it!!!. In late May of 69 I took a Seabee team to Nha Be, my project was to build Seafloat. I was the Chief in Charge. I was given 3 weeks to build it. After 4 days of preparations, my team built all 7 hootches in 7 days on 7 Ammi barges. Upon reporting to a LT. he told me to get checked in and to check in our weapons. I immediately informed him that Seabees do not turn in weapons! He said, "if you're going to stay on this base Chief you will turn in your weapons." I suggested he call my CO Dutch Filbry in Can Rahn Bay. I heard one side of the conversation; "yes sir, yes sir" and hung up saying "you win Chief. I'm putting you and your team up at the Metropole Hotel in downtown Saigon" - we won, and we kept our weapons.
Helping Ted Morrow, Memphis TN, Boat T-91-13. Hope this is correct site. Served with Lonnie Rhodes, Jim Walton, Frank Locket, deceased, Patrick Unk last name, deceased. Trying to locate John Hall, 1967-68.
Repair department yeoman at Dong Tam from July 1970 until July 1971. Still trying to located William Mack who was at Dong Tam the very same time I was there. After Vietnam I was sent to Gaeta Italy and finished out my enlistment on the staff of COMSIXTHFLT aboard the USS SPRINGFIELD. The years have flown by for each and ever one of us but I will remember my Navy service with the fondest of memories. To one and all, thanks for your service and May God bless every one of you. Thank you one and all!
I served two tours with 9th Signal out of Bearcat, TDY as "Detachment One" to Vung Tau. We were net control and 'Naval Liaison', passing RTTY traffic among MRF and 9th Division in general. We also had microwave facilities and personnel at a site there humorously labeled 'VC Hill'. Initially we operated out of a 26D deuce-and-a-half rig, located out at the airbase wire. Swapping generators was pretty much the only time we felt we needed our weapons. By the time our unit was pulled back to Dong Tam for DEROS, we had gotten our site set up inside the Navy Warehouse compound, which was inside the Army compound, to further secure the "grey box" crypto gear. Running on commercial power. working in air-conditioned comfort, eligible for MidRats, with near zero rocket attacks at our particular site ... I pretty much shut up whenever vets mention the MRF!
I was stationed(attached) to NSAD Dong Ha from Aug until Apr/may 68. I was in our compound on Sept 3rd when the ammo dump went up. Our compound was on the south /east of Dong Ha right on the perminter. IAAnd about 50-75yards from the ammo dump. Probably further but on that day it seemed awful close. When the two largest explosions occurred our hooches were set back on their foundations about 2-3feet and the doors were blown in. I was part of the communications crew. In a trailer (truck) in a trench on the edge of thee compound. Being there was an experience. Sometimes we had to make runs down to Cua Viet with pouches of message traffic, Alco sometimes out to the hospital ships. Thanks for this website I was known as "Hawk".