2009 Reunion Information
Location: Adam's Mark Hotel, 2544 Executive Dr., Indianapolis, IN 46241
When: Wednesday September 2nd until check-out on Sunday September 6th.
Registration: Members can make reservations starting September 1, 2008. Room rates will be $79.00 a night. To make your reservations call the hotel at (317) 248-2481. Be sure to mention you're making your reservations under the Mobile Riverine Force Association along with the dates you are staying. Thursday August 30 until check-out on Sunday September 2.
For more information on the hotel, you may call Reunion Coordinator Michelle Jackson (317) 381-6130 – Email mxjackson@adamsmark.com or Cynthia Busboom (317) 381-6160 – Email cbusboom@wyndham.com
CLICK HERE to View and Print the 2009 Reunion Registration Form
Hospitality Rooms:
If you want more info on booking a individual hospitality room, contact Angela Jordan, Convention Service Manager at: (317) 381-6107 or Email ajordan@adamsmark.com If Angela is unavailable you may contact Reggie Vaughn Sales Manager (317) 381-6127 – rvaughn@adamsmark.com.
Rooms so far for 2009: None reserved at this time.
Shuttle: Adam's Mark offers a free airport shuttle service. Phone to hotel for shuttle at the bank of phone in the baggage area. They also have a free downtown shuttle daily. Scheduled times the shuttle will be leaving the hotel will be in the upcoming issues of the MRFA "River Currents" newsletter.
Schedule of Events
Registration: Begins at 9:30 am on September 2nd.
Large Hospitality Room: Snacks and Beverages – Open daily beginning at 7:00 am. Closing times will vary.
Products Sales: Held in the Large Hospitality Room beginning at 9:30 am on September 2nd.
Golf: The Second Bi-Annual MRFA Golf Tournament will be held at Bluff Creek Golf Course on Friday Morning, September 4th at 10 AM. Click ** HERE ** for more details. Many thanks go out to Dave McCann (M-6) and Orville "Lee" Daley (USS Askari) for setting up this second Bi-Annual tournament. Let's join in and get as many out on the course as we can. !!!…ARMY VS NAVY…!!!
Guest Speakers: Will be on Friday September 4th. Speakers to be announced later in the River Currents newsletter.
Memorial Service: Will be held the morning of September 5th. From the Delta to the DMZ Dance: Will be held on Saturday evening – September 5th.
Additional Events: Will be published in future issues of "River Currents".
Raffles: Daily – Plus the MRFA and Vietnam-Indochina Tours Announces a Grand Prize drawing for a: *** Free 10-day Ground Tour of Saigon and the Mekong Delta. Click HERE for more details
 Daniel Toop's "EagleRama" truck will be on display.
Attractions:
The Indianapolis Speedway and downtown bring all the excitement of the city right to your doorstep. Here you will find the warmth and charm of the grand hotels combined with the comfort and efficiency of the most modern accommodations. Our staff will provide unrivaled service and attention to detail, taking care of all your needs. Experience Indianapolis' finest hotel and have a truly remarkable stay!
Location: Just one half mile from the Indianapolis International Airport and only 8 minutes to downtown, the Convention Center, RCA Dome, and Circle Centre Mall. Easy access to interstate highways makes the Adam's Mark a convenient destination from any part of the city, state, or country. Address and phone: 2544 Executive Drive, Indianapolis, Indiana 46241, 317-248-2481. Airport: Free shuttle to and from Indianapolis International Airport, accessed by courtesy phones located in baggage claim areas. Indianapolis transportation and convenient Indianapolis hotel transportation services are available. Complimentary 24-hour shuttle service is available for the Indianapolis Airport.
Guest amenities: Free parking, outdoor pool, health club, gift shop, same day dry cleaning and laundry, express checkout, safe deposit and security storage, shoe shine, room service, and wireless high-speed Internet in lobby area. Accommodations: Our 407 deluxe guest rooms and suites feature large work desk, Herman Miller Ergonomic Desk Chair, complimentary high-speed Internet access, speed dial phone with message alert and modem access, remote control color TV, in-room movies, iron/ironing board, hair dryer, wake up and turn-down service, non-smoking and accessible rooms available. Dining and entertainment: The Marker Restaurant–Award-winning American and continental cuisine–and the Marker Lounge for quiet moments, featuring large screen TV.
Adam's Mark – The Premier Indianapolis Dining Headquarters. Be sure you wear your name tag when dining in the Restaurant so you will receive a 10% discount on your meals. Guests of the Adam's Mark enjoy a variety of Indianapolis dining pleasures that are served with a high level of service for every appetite and occasion. The finest chefs, maitre'ds and servers are dedicated to provide a most satisfying and rich dining experience.
The Marker Restaurant – Features award-winning American cuisine in an intimate atmosphere. The Marker Restaurant is an ideal setting for business lunches and dinners. Monday-Saturday, 6:00 am to 10:00 pm and Sundays 6:30 am to 2:00 pm and 5:00 pm to 10:00 pm.
Marker Lounge –Great for business or pleasure, enjoy your favorite refreshments and catch the news or your favorite sporting event on one of the seven TVs including a big screen TV. Monday-Saturday 11:00 a.m. to 1:00 a.m. and Sunday 11:00 a.m.-midnight.
Medal of Honor Memorial: In June 1998, a New York Times reporter attended the annual meeting of the Congressional Medal of Honor Society in upstate New York. He wrote about its members and the courageous acts that earned them our nation's highest award for military valor. Eight hundred miles away, John Hodowal, chairman of the Indianapolis-based energy company IPALCO Enterprises, and his wife, Caroline, read the article. They were so moved by the story that they began thinking of ways to bring broader recognition to these extraordinary individuals. They and the IPALCO staff began doing research on these men and the lack of widespread awareness of their valor. While conducting this research, IPALCO officials learned that no memorial had ever been built to recognize the 3,436 Americans who had received the Medal of Honor. As a result of this startling discovery, IPALCO decided not only to bring the Medal of Honor recipients to Indianapolis, but also to build them a memorial that would provide lasting recognition.
Site preparation for the Indianapolis Medal of Honor Memorial began in November 1998 and construction began in January 1999. The Memorial was unveiled and dedicated May 28, 1999, with 96 Medal of Honor recipients present. Located on the north bank of the Central Canal in White River State Park in downtown Indianapolis, the site is adjacent to the Military Park. The city's first recorded Fourth of July celebration was held there in 1822. During the Civil War, it was a military camp used for the recruitment and training of troops. The memorial is a group of 27 curved glass walls, each between 7 and 10 feet tall. The walls represent the 15 conflicts, dating back to the Civil War, in which acts of bravery resulted in the awarding of the Medal of Honor. Information about the 3,436 medal recipients are etched into the glass walls. Steps, benches, and a grassy area provide seating for visitors. Each day at dusk, a sound system will play 30 minutes of recorded war stories about medal recipients and their acts. As each story is told, lights illuminate a portion of the memorial to highlight the war or conflict being discussed. Most of the stories have been recorded by Medal of Honor recipients.
Materials: A concrete base, curved blue/green plate glass panels, aluminum and stainless steel supports, Indiana limestone in shades of buff, gray and pink.
Designers: Architectural landscape artists Eric Fulford and Ann Reed of ROAMworks, an Indianapolis landscape design firm. The firm also is working on projects at the Eiteljorg Museum and in Broad Ripple Village in Indianapolis.
Sponsor: IPALCO Enterprises, an Indianapolis-based energy company, proudly donated the Congressional Medal of Honor Memorial to the country and each Medal of Honor recipient. IPALCO Enterprises, Inc., One Monument Circle, Indianapolis, IN 46204, Mailing address: PO Box 1595, Indianapolis, IN 46204-1594.
The Soldiers' and Sailors' Monument is a 284-feet tall monument built from gray limestone and bronze in a neoclassical style in the center of Indianapolis, Indiana. The structure commemorates Hoosiers who were veterans of the Indiana War (1776 to 1865). The Colonel Eli Lilly Civil War Museum is in the monument's lower level while a 30-foot statue of "Victory" tops the obelisk. The view of the surrounding area from the 250-foot high observation deck is simply spectacular.
Indianapolis Motor Speedway, located in Speedway, Indiana (an enclave of Indianapolis), is the home of the most famous race in the world, the Indianapolis 500.It has existed since 1909 and is the original "Speedway," the first racing facility historically to incorporate the word. With a permanent seating capacity for more than 257,000 people and infield seating that raises capacity to an approximate 400,000, it is the largest and highest-capacity sporting facility in history (by comparison, the world's largest stadium seats 150,000 spectators). Considered relatively flat by American standards but high-banked by Europeans, the Motor Speedway is a 2 1/2 mile, nearly rectangular oval with dimensions that have remained essentially unchanged since its inception: four 1/4 mile turns, two 5/8 mile long straightaways between the fourth and first and second and third turns, and two 1/8 mile short straightaways, termed "short chutes," between the first and second, and third and fourth turns.
A modern infield road course, constructed between 1998 and 2000, includes the southern parts of the oval to create a 2.6-mile (4.2 km) track. Altogether, the current grounds have expanded from an original 320 acres (1.3 km²) on which the Speedway was first built to cover an area of over 559. Placed on the National Register of Historic Places in 1975 and designated a National Historic Landmark in 1987, it currently remains the only such landmark to be affiliated with automotive racing history since its inception.
Besides the Indianapolis 500, NASCAR's Allstate 400 at the Brickyard (formerly Brickyard 400) also takes place there. The Speedway also hosted the United States Grand Prix for Formula One from 2000 to 2007, the inaugural race drew an estimated 225,000 which set a Formula One attendance record. It was also the venue of the opening ceremonies for the 1987 Pan American Games.
Between August 19, 1909, and July 29, 2007, 226 automobile races took place, with 125 separate drivers winning. After winning the Grand Prix in 2006, Formula One driver Michael Schumacher holds the record for most victories among the 500, 400, and Grand Prix with five, although all having come on the infield road course. A.J. Foyt, Al Unser, and Rick Mears each won four times in the Indianapolis 500 on the rectangular shaped oval track, and Jeff Gordon has also won four times on the oval in the Brickyard 400. No driver to date has won any combination among the three events, with only one driver (Juan Pablo Montoya) having competed in all three.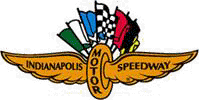 On the grounds of the Speedway is the Indianapolis Motor Speedway Hall of Fame Museum, which opened in 1956, and the Brickyard Crossing Golf Resort, which originally opened as the Speedway Golf Course in 1929.
~ Medal of Honor Memorial ~
~ Indianapolis Motor Speedway ~
~ USS Indianapolis (CA-35) Museum
~ Indiana War Memorial Museum ~
~ American Legion National Headquarters Located on the down Mall. Free tours of the building to include the Museum and Library ~
The Indiana Casino has offered a "Free Trip to Indiana Live! Casino!" September 4th – 10:00 AM to 2:00 PM
Click HERE for Registration information and Free Slot play
Albert Moore – President (MRFA)
Roy Moseman – Vice President (MRFA)