Those gone but not forgotten
This page is dedicated to the memory of our deceased MRFA members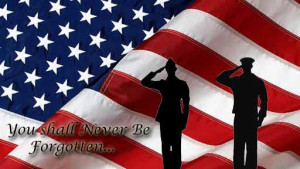 Our prayers and best wishes go out to those left behind. The Brothers and Sisters of the Mobile Riverine Force Association wish the departed fair winds and following seas and our thoughts will always be with you….
TAPS Tribute to a Fallen One
What moves through you is a silence, a quiet sadness, a longing for one more day, one more word, one more touch, you may not understand why he left this earth so soon, or why he left before you were ready to say good-bye, but little by little, you begin to remember not just that he died, but that he lived. And that his life gave you memories too beautiful to forget.
Remembering Vietnam Veterans
Over 2.6 million served
Over 58,000 gave their lives
They fought for freedom
They fought with honor
In the end they fought for one another
John R. Secor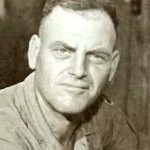 John R. "TOP" Secor, 1stSgt, (U.S.A. Ret.) passed away February 5, 2007. "Top" served with C Co, 4/47th and A Co, 2/47th (Mech) Infantry in 1968-69 and C Co, 5/60th in 1969-70. Top is one reason a lot of us made it home. We all have a lot of gratitude and respect for him and for all he did for us in Vietnam. That appreciation for him was often reflected by us as we visited with him at reunions 30 some years later.
"Thanks Top for always being there for us when we needed help. You always had the right wise answer. You are a first class Soldier's Hero and every time I think of the proud time we soldiers served together, your strong character and integrity will always be remembered as one of Honor." – Ja Wan Thompson 2/47th
"John "Top" Secor served as 1st Sgt in Charlie Rangers, 5/60th Infantry after his duty with the Panthers. As company commander I could not have had a more professional right hand man and friend. It was my honor to soldier with Top Secor. The world is in mourning today; a Soldier has passed away. May he rest in peace." – Terry Stull 5/60th
"I knew this man he was a fine Soldier and leader of men." – Bill Reynolds C Co 4/47th
You may contact the family of "TOP" Secor C/O: Daughter – Jill Curtis, 18 Westminster Dr., Lumberton, NJ 08048 – corlisj@comcast.net
Charles C. Ross, Jr.

GMGC Charles C Ross, Jr. (USN Ret.) passed away on February 19, 2007. While in-country Charlie served on A-132-8 in 1969-70.
"I know that he was enjoying talking to the guys about all that you all went through and the past.. He was very much looking forward to the reunion and had asked my husband just a few months ago if he would take him there. He was looking forward to seeing you all, but he was diagnosed colon- rectal cancer. This give him much time, but you all know he that he was a strong man and such the fighter. We will miss him dearly. If anyone would like to contact me My address is: Michelle Koester (Daughter), 24 Dawn Cypress Lane, Jackson, New Jersey – (732) 276-5316 – sam102288@msn.com Thank you all for being such a important part of my dad's life.. Take care and God Bless"
Wesley Howard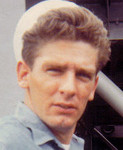 Wesley Howard passed away February 28, 2007 after a long illness due to lung cancer related to Agent Orange exposure. While in Vietnam Wesley served on the USS White River (LSMR-536) from 1966 to 1968. May he rest in peace. You may contact his wife Sandra at: 612 S Seminole Ave, Okmulgee, OK 74447 – (918) 756-7847 – Howardsw1@aol.com or grand daughter Tabetha Boss at Bossmomma@cox.net
"I am the granddaughter of Wesley Howard and I would like to start off by thanking all of you members of the USS White River for being such good friends to my grandpa. You all meant a lot to him. As you know he passed away after a very bad battle with lung cancer. My grandfather was very proud to be a member of the White River ship and we certainly appreciate all of your cards, calls, thoughts, prayers, and flowers. It truly does mean a lot to know he meant as much to you all as you meant to him. Please continue to keep us in your thoughts and prayers for this has been a great loss to our family. And we certainly appreciate everything. Also I am trying to find out how to get his medals so if anyone knows where I need to send to get those could you please let me know. Thank you again." Sincerely, Tabetha Boss
Thomas X. Szewczyk
Thomas X. Szewczyk passed away on February 14, 2007. He was proud to be a member of the Mobile Riverine Force Association. Tommy served in A CO 3rd/60th Infantry from September 1968 to July 1969. You may contact his wife Marna at: 1103 3rd St, Rensselaer, NY 12144-1915
Gary Lee Merritt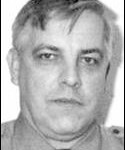 Gary Lee Martin passed away on March 23, 2007 at his residence . He was retired from the Keyser Police department in Keyser, WV. Gary served on the USS Okalahoma City (CLG-5) prior to joining the Brown Water Navy. He served with River Section 532 from August 1967 to August 1968. Gary was proud to have served his country and most proud to have served in the Brown Water Navy. You may contact the family at: P.O. Box 286, Fort Ashby, WV 26719 – (304) 298-3999
"Gary had Colon Cancer and battled it for two years. He went from 237 lbs. to 110 lbs. In January he told me that he was not going to die until Spring and he made it. I went with him when he went to the Doctor after all his tests. The Doctor told him he had 6 months to live, maybe, even with chemo. Gary laughed and said he would show him that was not so. He lived long enough to see his first Grandchild born and spent last Christmas with her. He was thrilled and happier than I have ever seen him. So, in a way he did beat the cancer and did a lot of living in his time left on this Earth before he crossed to the other side of the River where he now is in peace and harmony. He was a good Friend, Team Mate, and kind generous person. Many of us are still alive today because of his expertise with the M-60 and Fifty Caliber in Nam." – Paul W. Cagle – RivSec/Div 532
Darrell Wayne Storck
Darrell Wayne Storck passed away unexpectedly on Thursday March 22, 2007. While in Vietnam he served in River Division 91 on Tango-91-7 in 1967-68. Darrell was wounded in action in October of 1968 and was awarded the Purple Heart. He had just recently retired after 39 years of dedicated service to the United Parcel Service. Darrell is survived by his wife Gayle Storck. You may contact the family at: 113-15 Point Seven Rd., Kimberling City, MO 65686 – (417) 779-1825 – E-mail dws4851@aol.com
David C. Clutch
David passed away on January, 27, 2007 . While in Vietnam he served on CCB-91-1 & RivDiv-153 (69/69). You may contact the family at: Mary J. Clutch 3193 Ridge Creek Cove Memphis, TN. 38128 – (901) 416-0493 – ckclutch@comcast.net
Gary Wayne Harvey
Gary passed away on March 26, 2007. While in Vietnam PO2 Harvey served with IUWG-1-Unit 2 at Cam Rahn Bay from 1967-70. The Point of Contact is Greg Witt – (321) 632-2098 – greg.witt@clearcube.com
David Lipko
David Lipko recently passed away. He served with HHQ 9th MP in 1972-74 following the Vietnam War. You may contact the family at: Diane Lipko, 200 Lambert Ter. Apt-10, Chicopee, MA 01020 – (413) 534-4284 – oghy@charter.net
Rollie Gangler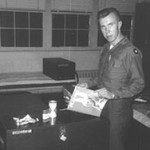 Rollie Gangler passed away on April 12, 2007 from a sudden and massive heart attack at his home in Palatine, Illinois. He was 61 years of age. Rollie served in Lt. Jack Benedick's 2nd Platoon, C/4th/47th at Fort Riley, Kansas and was part of the original unit when the 9th I.D. was reactivated for service in Vietnam. While in Vietnam Rollie served with Colonel Tutwiler's 4th/47th Battalion Headquarters. He is survived by his two sons, Russell and Ryan Gangler, his brother Wayne Gangler who also served with Charlie Company at Fort Riley in 1966, and two sisters Marlene Kaiser and Gail Eiden. Rollie will always be remembered for his infectious humor and for rallying the troops to our Charlie Company Reunions. As Rollie would always say, "God Bless". You may contact: Gail Eiden, 1307 East Cooper Drive, Palatine, Illinois 60074
Donald Gene Williams
Donald Gene Williams (a.k.a. "Willy" Williams) passed away from cancer on February 22, 2007 in Honolulu, Hawaii. Don retired as Chief Boatswain's Mate. He served aboard Tango 132-5 in 1968-69. May our Brother rest in peace.
Gary Speckman
Gary passed away at his home in Minnesota on May 19, 2007. He was a Plankowner with River Assault Division 91. While in Vietnam Gary served on Tango 91-5 and Monitor 91-2 from January to December 1967. To send condolences you may contact the family at: Rt. 4 Box 2D, Pine City, MN 55063.
John F. Doyle
Captain John "Jack" F. Doyle (USN, Ret.) passed away on May 11, 2007 at the age of 67. While in Vietnam, then Lt. Doyle, was the first Commanding Officer of River Division/Section 535 from October 1967 to July 1968. Jack was very well respected by those who served under him. May he rest in peace.
Howard Green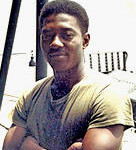 Howard Green passed away on May 13, 2007 due to accidental drowning. While in Vietnam he served with 2nd Platoon, Charlie Company, 4th/47th Infantry. Howard was one of the original C/4th/47th troopers who trained at Fort Riley, Kansas and went to Vietnam via the troop ship, the USS General John Pope. He was known back then as a true Old Reliable and he stayed true to that standard his entire life. It is believed that he died trying to save his friend. You may contact his son Howard at: 11515 Sleepy Hollow Trail Lane, Houston, Texas 77089 – hegreen@mdanderson.org Howard Green's webpage: http://www.9thinfantrydivision.com/html/green1.htm
Frank L. Gunn
A legendary 9th Infantry Division leader passed away three weeks ago. BG (Ret) Frank L Gunn was one of the last Assistant Division Commanders (ADC) of the 9th ID in Vietnam. He also served with the 39th Infantry Regiment of the 9th ID throughout its entire WWII tour. He rose from a newly commisioned 2d LT to LTC and went from platoon leader to battalion and regimental commander in three years during that war.
His passing came as a surprise to me, as I had spoken to him on the phone on Good Friday, 6 Apr 2007, and he sounded very good for a man of his age. He talked to me about the capture of a German General and Admiral at Cherbourg, France, after the 9th ID had landed at Normandy and then captured the Cotentin Peninsula and the key port of Cherbourg. He said that he was with E Company, 2d BN – 39th INF (my old unit in RVN) when they captured those two high-ranking officers.
Here are some excerpts from the obituary from a local newspaper that was sent to me by his daughter, Kathryn G Ponzar –
Member Jim Stone
---
Excerpts from the Obituary of BG Frank L. Gunn from the Sunday, May 20, 2007 Daily Press –
HAMPTON, [VA] – Brig Gen (Ret.) Frank L. Gunn, 87, died Thursday, May 17, 2007. Born in Crawfordville, GA, March 21, 1920, he graduated in 1941 as President of his class from the University of Georgia with a BSA degree in Plant Pathology and was commissioned as a 2nd Lieutenant of Infantry.
General Gunn served in the U.S. Army for 30 years, beginning in 1941 and ending with his retirement in 1971. He served in World War II for eight campaigns in the 9th Infantry Division as a Platoon Leader, Company Commander, Battalion Commander and as a Regimental Commander. He rose in rank from 2nd Lieutenant, 1st Lieutenant, Captain, Major and Lieutenant Colonel during the three years of war in Africa, Sicily, England, France, Belgium and Germany. His battalion captured the first German General and Admiral in Europe during WWII.
After attending the Command and General Staff College, the Armed Forces Staff College and the Army War College, and a tour in the Pentagon, he became Chief of Staff of the 1st Cavalry Division in Korea. He then returned to the Army War College where he headed the Army Strategic Studies Group in the Institute of Advanced Studies. He then attended and graduated from the Management for the Executive Course at the University of Pittsburgh Graduate School of Business.
He was promoted to Brigadier General in 1964 and assigned as Deputy Commanding General of the Training Center at Fort Ord, California for two years. His next assignment was as Commanding General of the U.S. Army Recruiting Command from 1966 to 1968. During this time, the Command recruited 200,000 non-prior service recruits in one year and simultaneously ran 72 Armed Forces Induction Centers.
His next assignment was to the 9th Infantry Division in the Delta of Vietnam where he was the Assistant Division Commander and, in the absence of the Division Commander, he commanded the division, the same division he served with in WWII. Thus he commanded at every level in the same division in battle. After one year, he served at the Theater Headquarters as Assistant Chief of Staff for Military Assistance.
General Gunn's decorations include two Distinguished Service Medals, three Silver Stars, Legion of Merit, two Purple Hearts, Distinguished Flying Cross, 19 Air Medals, Joint Commendation Medal, two Army Commendation Medals, Combat Infantry Badge, Distinguished Unit Citations, numerous service medals and awards and numerous foreign decorations from France, Belgium and Vietnam.
Listed in Who's Who in America in 1972-1975 and Who's Who in the World in 1978-1979, he was also selected and served as "Honorary Colonel of his WWII Regiment" the 39th Infantry Regiment.
Burial with Full Military Honors will be in Arlington National Cemetery at 11:00 AM Tuesday, June 19, 2007.
Memorials may be in the form of contributions to the American Cancer Society, 11835 Canon Blvd., Suite A102, Newport News, VA 23606.
Tommy Walker
Tommy walker passed away June 23, 2007 while in the hospital due to injuries received in a automobile accident. Tommy had been in declining health for a number of years. A few months ago he became an MRFA Member. Tommy was very proud to be a Vietnam Veteran. He was also honored and proud to be a part of the MRFA. He was wheelchair bound and spent many hours, when possible, on his computer conversing with his fellow Vietnam Veterans and former sailors on the MRFA Email list. Tommy will be missed by all who knew him.
Tommy served on the USS Haverfield (DER 393) from 1963-1967. The Haverfield proudly served her Nation from 1944-1969. You may contact Tommy's family at: 141 Childs Rd. Harriman, TN 37748 – (865) 882-7732 – thwalker7444@bellsouth.net
Robert E. Foley
Member Robert "Bob" E. Foley passed away on July 6, 2007. Bob had a number of health issues and passed away from complications of a bad heart and diabetes. While in Vietnam he served on PBR's with the 458th Army PBR boat company in 1969-70. Member Jerry Weston, a friend of Bob's, said that Bob was a great person to be around. He loved to swap tales about Vietnam and his time on the rivers and life in general. Bob will be missed by all who knew him. You may contact the family at: 1138 Mason St. Myrtle Creek, OR 97457
Peter Ball
Peter passed away suddenly on July 26, 2007 from a massive heart attack. He was taking his afternoon nap and never woke up again. He was blessed to have such a peaceful death. You all meant so much to Peter – thank you for all the years of friendship. He had a wonderful 61 years but is now in heaven and whole again! – Jeannette Ball (Peter's wife) You may contact me his daughter, Kimberly Ristedt at: chanjeup@msn.com
Frank Humphreys II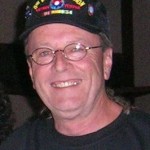 Frank "L-T" (George F. ) Humphreys II, born on September 18, 1945, went to his Eternal Home on July 30, 2007 as a result of Agent Orange related cancer. While in-country Frank served with E Company, 3rd Battalion, 39th Infantry from November 1967 to September 1968. He served with honor, distinction and will be missed by many. Rest in peace Brother. You may contact Frank's sister, Marcia Johns, at: smartblonde2329@aol.com
August 17, 2007:
To all of Frank's military friends and comrades:
I would like to thank everyone for the kind e-mails I have received. It was a blessing hearing from each of you, and helped me better understand how important you were to him.
The visitation and funeral were both quite moving, and well attended. In addition to a heartwarming sermon by his favorite pastor, several other people spoke at the visitation, describing their relationships with Frank. Due to the bridge collapse in Minneapolis, the funeral service had to be shortened to make sure we arrived at Ft. Snelling for the burial on time. But it was choreographed just as he had written it, complete with the playing of the song "Signs" at the end. The burial at Ft. Snelling was with full military honors, and was a moving tribute to his service in Vietnam.
I have a printout of the funeral service, as well as a few extra memory folders and prayer cards. Anyone interested can e-mail me their mailing address at smartblonde2329@aol.com and I'll send them out to you.
Again, thank you all for everything, especially your friendships with Frank and for staying in touch with him all these years. I'm sure he's looking down on all of us and smiling.
Best Regards,
Marcia Johns
Frederick K. Fausel
Frederick K. (Ken) Fausel, ENC (USN Ret.), passed away on Monday May 28, 2007 in Pascagoula, MS after a long illness. While in Vietnam he served with River Assault Squadron 11, River Assault Division 112 December 1967 to January 1969. At the time he was EN2 serving on the monitor M-112-2 as diesel mechanic and 20MM gunner. He received several military medals including the Purple Heart with two bronze stars. You may contact Ken's mother, Agnes, at: 5B Spenser Blvd, Coxsackie, NY 12051
My family and I are hoping to hear from fellow rivervets of Ken's. You are all a group to be admired, and have barely received the recognition you have earned. Thanks for your help and condolences. – Jerry Fausel GWFausel@aol.com
Robert Long
BM2 Robert Long passed away recently. While in Vietnam he on ASPB-91-1 from November 1966 to December 1967. You may contact the family at: 5125 Wickett Terrace, Bethesda, MD 20814 – (703) 560-5760 – PHdawg@att.net
At this time we're not sure what boats passed away from. May Robert Boats Long rest in peace…
Arthur W. Price, Jr.
It my sad duty to report to you that Rear Admiral Arthur W. Price, Jr. has passed away. Admiral Price served as Commander River Patrol Force in 1968-69.
I have received permission from his family to provide his mailing address if you want to provide personal remembrances or condolences.
I personally visited with Admiral Price in July of this year during a trip to San Diego. We talked about TF-116, the River Patrol Force and Gamewardens. He asked me to pass on his remembrances of that era. Our conversation lasted about 45 minutes.
Please send your thoughts and condolences to: Family of RADM Arthur M. Price, Jr., 1101 First Street, #109, Coronado, CA92118.
Written by Franklin Anderson
Julius Conner "J.C." Brown
"J.C." Brown passed away suddenly. He was suffering from Diabetes and other ailments related to his service in Vietnam. J.C. served with RAS 13/RAD 131 onboard A-131-5 in 1969-70. He operated on the Vinh Te Canal/Chau Doc area of operation.
"J.C. and I have been close for 39 years. I was there when he was married and saw his two boys, Charlie and Laddy, born. J.C.'s wife passed away last year. It is a sad day." – Bruce McIver served on T-131-7).
Charles Schroeder
Charles Schroeder passed away June 3, 2006. He served on the USS Askari (ARL-30) from November 1950 to April 1952 during the Korean War. You may contact the family at: 24270 Parkview Cir, Lanark, IL 61046 – (815) 232-6773
Robert F. Smith
Robert F. Smith passed away on September 15, 2007. He served in HQ 2nd/47th (Mech) Infantry, 9th Infantry Division from December 1966 to January 1968. You may contact Robert's family: Lois Smith, 802 W Saint James St., Tarboro, NC 27886-4808 – (242) 641-1273
Paul A. Sakala
1st/Sgt (USA Ret.) Paul A. Sakala passed away on November 5, 2007 from cancer. Paul retired in September 1985. His childhood dream was to be a Paratrooper and a 1st/Sgt . He made 202 military jumps and was a 1st Sgt for 4 years. Paul served with C/Co/3rd/39th Infantry Division 8/68-12/68. You may contact the family at: Colleen Sakala, 6508 Williams Rd, Charlotte, NC 28215 – (704) 536-2559 – sakspak@aol.com
Carleton Troy Russell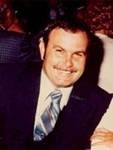 Member Carleton Troy Russell Jr. passed away November 4, 2007. A committal service was held at the Dallas, Ft. Worth National Cemetery Tuesday November 13, 2007. Carleton served in-country Vietnam with Harbor Clearance Team-One on YLLC-4 from (05/67-1/68). You may contact the family at: Betty Russell, P.O. Box 389, Purdon, TX 76669 – (903) 673-1617 betty@navmill.net
Alan Wargel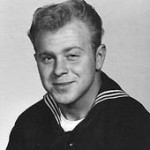 Member Alan Wargel passed away in June of 2007. Alan had been sick for a number of years from Agent Orange which had attacked his central nervous system and vascular system. This resulted in uncountable mini strokes over the past years. Alan also suffered from PTSD.
Alan's Daughter, Paula Gualtiere, say's that her dad received a burial with full military honors and it was a funeral that greatly honored him for his service to his country. Alan served on Tango-91-1 from 1966-68.
William W. Jones Jr.

Retired Army Colonel William "Bill" Jones Passed away Thursday, Nov. 29, 2007. He was a 1959 graduate of Officers Candidate school and was inducted into the OCS Hall of Fame in 1984.
Colonel Jones held a variety of command and leadership positions. He served as a platoon leader and a weapons platoon leader in Bravo Company 12 Infantry , Fort Riley, KS. He also served as an executive officer in Korea. As a field grade officer, he served as division G-2 9th Inf. Division Vietnam. His other commands included C/Co 31st Infantry, 7th Infantry Division, Korea; Detachment A 541 D/Co, Special Forces Group. Vietnam. C/Co 1st Battalion 31st Infantry 9th Division Vietnam; A/Co 1st Special Forces Group Okinawa; HHC 2nd Battalion, 47th Infantry 9th Division Vietnam; and 54th Infantry (mech) Fort Knox, KY.
Colonel Jones retired after 32 years of service as the SOCLANT commander in 1989 and resided in Fayetteville, NC. With his family when he passed away. Col Jones was laid to rest with the rendering of full military honors in Sandhills State Veterans Cemetery in Spring Lake.
"Colonel Jones and I were the lead track on 31 Jan 68 in the Tet Offensive in defense of 2nd Field Force in long Binh/Binh Hoa Province. The fighting was fierce. Again in May 68 at the Battle of the Y-Bridge in Cholon we led the way. Bill Jones always led from the front on any contact. His call sign was "Panther 3".
Russ Vibberts – "Panther 33"
Darcey E. Swank
EN3 Darcey E. Swank passed on November 1, 2007 due to cancer. While in Vietnam he served with River Division 572 from February 1969 to February 1970. Condolences may be forwarded to: dswan7@juno.com
Edwin C. Cross
GMG3 Edwin C. Cross passed on December 4, 2007 due to cancer. While in Vietnam he served with River Division 531 from February 1969 to February 1970. Condolences may be forwarded to his wife Connie at: Mrs. Connie Cross, 42018 County Road 37, Ault, CO 80610-9652
Everette "Yogi" Hebert
EN3 Everette "Yogi" Hebert passed on December 8, 2007 due to a heart attack. While in Vietnam he served with River Section 533 from September 1966 to June 1967. Condolences may be forwarded to his wife Evelyn at: Mrs. Evelyn Hebert, 205 Bubby Drive, Houma, LA 70360-7974
William F. Crain
Charlotte Crain informed us that, William F. Crain, her husband, passed away on October 6, 2007. William was a World War II veteran having served from 1944-45. You may contact Charlotte at: 1001 Chestnut St, Ashland, OH 44805-3906 – (419) 289-0118.
Robert Allen Ellis
CWO4 Robert Allen Ellis, USN "Bosun" (Retired), passed away on March 16, 2007. Bob was sick for 11 years. He had respiratory failure and congestive heart failure. He fought a long and hard fight! Bosun Ellis served on YFU's 55, 66 and 76 from July 1967 to October 1968. You may contact the family at: Faye M. Ellis, 747 Woodmere Dr., Pensacola, FL 32503 – (850) 478-2296
Albert Festag
Member Albert Festag passed away on July 2007. While in Vietnam Albert served on the USS Askari (ARL-30) from August 1968 to August 1969. You may contact Joan Festag at: 14488 Arnott Road, Licking MO 65542-9033.
George C. Benson
Colonel George C. Benson (USA Ret.) passed away in December 2007. He was a 1945 graduate of the U.S. Military Academy at West Point. Colonel Benson served as a battalion commander during the Korean War. While in Vietnam he served as 3rd Brigade Commander, 9th Infantry Division, "Go Devils". You may contact the family at: Barbara H. Benson, 5225 Pooks Hill Rd., Bethesda, MD – 20814 (301) 530-5270
"He was the epitome of an officer and gentleman. And under the most trying conditions of combat he never rattled or lost his cool. He was in every respect an outstanding leader and his staff and his men loved him. During the Post Tet campaign and the battle of "The Y Bridge: he was credited with commanding seven maneuver battalions and two ARVN Battalions including one ARVN ranger battalion successfully." – LTC Richard "Dick" Crotty
Jack Peachey
Jack Peachey passed away November 25, 2007. While in Vietnam Jack served on M-111-1 from February 1968 to January 1969. You may contact his wife Jean at: 2103 Mission Ave, Charleston, SC 29414-6004 – (843)-556-1860
William Batson, Jr.
William Batson, Jr. passed away December 19, 2007 due to lung cancer and a brain tumor at the age of 59. William served with HHC 4th/47th 9th Infantry Division from December 1968 to August 1969. You may contact Marie Baton at: 12 Union Square, Randolph, MA 02368-4852 – (781) 961-9005
Robert Morse
Robert Morse passed away in 2007. While in Vietnam he served on the USS Benewah APB-35 as a EN1 from 1966-67. The family requested no other info to be posted.
Marvin Lisle
Marvin Lisle passed away in 2007. While in Vietnam he served with the 3rd Battalion, 47th Infantry, 9th Infantry Division. Unfortunately this is all the information that we have at this time.
Stanford E. Ward
Member Stanford E. Ward passed away on March 31, 2007. While in Vietnam he served on PBR 114 at Cua Viet in I Corps from January 1969 to January 1970. You may contact the family C/O: Leatrice Ward, 9116 Lakeview Dr, New Port Richey, FL 34654-3414 – (727) 863-5603
William J. Busby
William J. Busby, BT3, passed away on January 10, 2007. While in Vietnam he served with River Assault Squadron 11 – River Assault Division 112.
Russell C. Sprinkle
Member Russell C. Sprinkle passed away on December 24, 2007. While in Vietnam Russell served with the 9th Administration, 2nd Battalion, 39th Infantry from November 1968 to August 1969. You may contact the family C/O: 170 S Bath Ave Apt 2, Waynesboro, VA 22980-5053 – (540) 943-8485.
Aldo F. Rossi
Aldo F. Rossi, YN1, passed away on May 25, 2007. While in Vietnam he served on the USS Garrett County (LST-786) from October 1969 to October 1970. You may contact the family C/O: 1044 Mendon Rd, Woonsocket, RI 02895 – (401) 765-7997
Percy L. Christian Jr.
Percy L. Christian Jr., IC2, passed away July 22, 2007. While in Vietnam he served on the USS Garrett County (LST-786) in 1969 and 1970.
James D. Guest
Member James D. Guest passed away on October 9, 2007 of emphysema and severe deteriorating arthritis. While in Vietnam he served with River Assault Squadron 13 – River Assault Division 132 onboard T-132-2 from March 1968 to June 1969. You may contact the family C/O: Betty Guest, 2350 N Old Bethlehem Pike, Quakertown, PA 18951-3910 – (215) 529-7159 – b1guest6@comcast.net
Jay R. Miller
BM2 Jay R. Miller passed away on March 21, 2007. While in Vietnam he served with River Assault Squadron 15 – River Assault Division 151 onboard T-151-7.
Eddie Ray Trimmer
YN2 Eddie Ray Trimmer passed away on December 19, 2007. While in Vietnam he served on Staff as a YN2 with the Mobile Riverine Force – Task Force 117.
Grover L. Trew
Grover L. Trew passed away on December 2, 2007. While in Vietnam he served in the 9th S&T/9th Aviation from February 1968 to August 1969.
He was getting old and paunchy
And his hair was falling fast,
And he sat around the Legion,
Telling stories of the past.
Of a war that he once fought in
And the deeds that he had done,
In his exploits with his buddies;
They were heroes, every one.
And 'tho sometimes, to his neighbors
His tales became a joke,
All his buddies listened,
For they knew whereof he spoke.
But we'll hear his tales no longer
For old Bill has passed away,
And the world's a little poorer,
For a soldier died today.
He will not be mourned by many,
Just his children and his wife.
For he lived an ordinary
And quite uneventful life.
He held a job and raised a family,
Quietly going his own way,
And the world won't note his passing,
Though a soldier died today.
When politicians leave this earth,
Their bodies lie in state,
While thousands note their passing
And proclaim that they were great.
Papers tell of their life stories,
From the time that they were young,
But the passing of a soldier
Goes unnoticed, and unsung.
Is the greatest contribution
To the welfare of our land,
A guy who breaks his promises
And cons his fellow man?
Or the ordinary fellow who,
In times of war and strife,
Goes off to serve his Country
And offers up his life?
The politician's stipend
And the style in which he lives,
Are sometimes disproportionate
To the service that he gives.
While the ordinary soldier,
Who offered up his all,
Is paid off with a medal
And perhaps, a pension small.
It's so easy to forget them
For it was so long ago,
That the old Bills of our Country
Went to battle, but we know,
It is not the politicians
With their compromise and ploys,
Who won for us the freedom
That our Country now enjoys.
Should you find yourself in danger,
With your enemies at hand,
Would you want a politician
With his ever-shifting stand?
Or would you prefer a soldier,
Who has sworn to defend
His home, his kin and Country
And would fight until the end?
He was just a common soldier
And his ranks are growing thin,
But his presence should remind us
We may need his like again.
For when countries are in conflict,
Then we find the soldier's part
Is to clean up all the troubles
That the politicians start.
If we cannot do him honor
While he's here to hear the praise,
Then at least let's give him homage
At the ending of his days.
Perhaps just a simple headline
In a paper that would say:
Our Country is in, mourning,
For a soldier died today.