History of the 9th Infantry Division
November 7, 1998

Arrived Vietnam: 16 December 1966 from Fort Riley, KS.
Departed Vietnam: 27 Aug 69 HHC & 1st BDE to Hawaii; 27 Aug 69 2nd BDE to Ft Lewis, WA; 12 Oct 70 3rd BDE to Ft Lewis
| | |
| --- | --- |
| Major General George Eckhardt | Dec-66 |
| Major General George G. O'Connor | June-67 |
| Major General Julian J. Ewell | Feb-68 |
| Major General Harris W. Hollis | April-69 |
The 9th Infantry Division ("Old Reliable") was constituted 1 August 1940 at Fort Bragg, NC. And deployed overseas 11 December 1942 to invade North Africa, where advanced elements of the division landed 8 November 1942. It pushed through Tunisia into Bizerte, which fell May 1943. The division then landed at Palermo in Sicily that August and was later sent to England for the impending cross-channel invasion of France. The 9th Division landed in Normandy 10 June 1944, cutting off the Cotentin Pensinsula and assisting in the capture of fortified Cherbourg. In July the division participated in the breakthrough at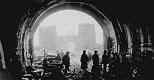 St.-Lo and swept across northern France. It held defensive positions near the Roer River from December 1944, through January 1945, then crossed the Rhine at Remagen Bridge 7 March 1945, pushing into the German Harz Mountains. The division was inactivated, but reactivated 15 July 1947 at Fort Dix, NJ. Serving some 15 years before being inactivated once more. On 1 February 1966, however, the division was re-raised at Fort Riley, KS. And sent to III Corps Tactical Zone of Vietnam. The division swept through Dinh Tuong Province 6 January-31 May 1967 in Operation PALM BEACH, spending February and March with South Vietnamese forces combating the enemy in Long An Province. Meanwhile one of it's brigades was selected to fulfill the concept of a Mobile Riverine Force created in 1967 And integrated with a Navy

Task Force 117 at each level of it's brigade's command. For the first time since the Civil War, when Union Army forces operated on the Mississippi, Cumberland and other rivers, the U.S. Army was utilizing an amphibious force operating entirely afloat. The force was a complete package, independent of fixed support embarked or in tow. The troops lived on barracks ships docked at the mobile riverine anchorage. On tactical operations Navy armored troop carrier boats, preceded by minesweeping craft and escorted by armored boats (monitors) transported the soldiers along the vast waterways in the Delta. The first element of the Mobile Riverine Force (2nd Brigade) arrived in Vietnam in January 1967 and after shakedown training in the Rung Sat swamps moved into a base near My Tho, which was named Dong Tam— a base on a 600-acre island created among inundated rice paddies by dredging earth from the bottom of the Mekong River.

The MRF often operated with other specialized units such as Navy Seal teams, South Vietnamese Marines, units of the ARVN 7th Division and River Assault Groups on reconnaissance blocking and pursuit operations. In 1968 the 9th Infantry Division engaged in bitter fighting in the Siagon area, General Westmoreland stated after TET that the 9th Infantry Division and The Mobile Riverine Force saved the Delta. And in 1969 operated throughout the IV Corps Tactical Zone. Two brigades were deployed to Hawaii as part of the U.S. withdrawal. The 3rd Brigade stayed in Vietnam (and also fought in Cambodia) until October 1970. Elements of the 9th Infantry Division served 1,440 days in Vietnam.
Basic info was taken from the book "Vietnam Order of battle" by Shelby Stanton.