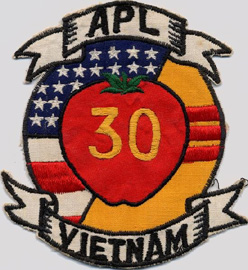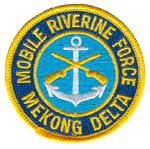 APL-30 Barracks Barge with a Combat Role

Auxiliary Personnel Lighter (APL-30) is a Navy barge that has no engines. Although APL-30 has no means of self-propulsion, she does have two boilers for steam and hot water, and evaporators for making over 24,000 gallons of drinking water daily. She has two generators for electricity and air condition. In addition, the barracks barge has a minor surgery ward and sick bay for patients.
APL-30 went to work for the Navy's Task Force 117, as a hotel for boat crews and Army infantry soldiers of the 9th Infantry Division (Riverine Infantry) of the Mobile Riverine Force.
Other APLs served in Vietnam. Most were attached to bases where there was a need for a large berthing and messing facility.
Awards earned during the Vietnam War: Presidential Unit Citation, (3) Navy Unit Commendations, RVN Gallantry Cross with Palm, RVN Civil Action Medal, First Class, with Palm, RVN Campaign Medal with 60's device and multiple Battle Stars for her Vietnam Service Medal.
You can view more photos at THIS following website