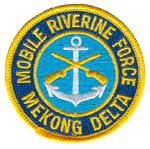 History of The USS Bexar (APA-237)

In late 1945 to February 1946 USS Bexar (APA-237) joined the Magic Carpet Fleet and participated in returning WWII troops home from the Pacific theatre of action.
By early 1946 she was ordered to Pearl Harbor to take part in Operation Crossroads, the atomic bomb tests. In June she proceeded to Bikini Atoll where she served as the flagship and equipment supply support center in conjunction with that testing.
In August 1946 Bexar returned the U.S. for radioactivity testing.
January 1947 brought a transfer to Commander Amphibious Forces Atlantic where she was based in Norfolk, VA..
In January/February 1948 Bexar embarked units of the 2nd Marines, at Morehead City, N.C., for their deployment to Malta and subsequent transfer to units of the 6th Fleet.
During the Fall of 1949 she participated in amphibious Operation Miki in the Hawaiian Islands. Then in December 1949 Bexar participated in cold-weather exercises, as part of COMTRANSDIV-22, along with the USS Fremont (APA-44), USS Randall(APA-224) and the USS Colonial (LSD-20). In this era, between WWII and the Korean War the Bexar won the coveted Meatball, a battle efficiency pennant, on two separate occasions.
In August 1950, with hostilities in Korea commencing in June, she was ordered to Crete in August 1950 and embarked Marines for the long trip to Japan via the Suez Canal and then the Red Sea, India Ocean and the South China Sea. Later in September and October Bexar participated in the Inchon and Wonson landings in Korea and the evacuation of Chinnampo and Inchon. From October 1951 to January 1952 she operated in various ports between Japan and Korea rotating and landing troops including those of the 5th Calvalry Division and the 45th Division. In August 1953 she arrived at Koji Do, Korea and assumed the role of flagship in support of Operation Big Switch, the prisoner movement from Koji Do to Inchon. By the time she left Korea in April of 1955 the Bexar had received (3) Battle Stars.
After the Korean War Bexar accomplished many tasks. In February 1955 she arrived at Ta' Chen Islands and participated in the evacuation of Chinese Nationalists to Formosa taking over 3,000 refugees on board. Destination: KeeLung, Formosa. In the Summer of 1956 she won the red 'E' for High Engineering Efficiency. The Fall of 1957 brought participation in Operation Strongback, a large post-war amphibious exercise held in the Philippine Islands. In the Summer of 1958 she won the Assault Boat Coxswain Award, the Battle Efficiency Award and added a hash mark to her red 'E'. In October of that year she arrived in Seattle, WA. and took Army troops on board for Operation Rocky Shoals.
In August 1959 the Bexar crew endured oppressive heat (to 108 degrees), working rare 'tropical hours' in participation in Operation Saddle-Up, landing Marines in Borneo. From June toAugust 1960 she was in Pearl Harbor and joined in celebrating the admission of Hawaii as the 50th State in the Union. Following deployment to WestPac she responded to a request for emergency assistance from the governor of Pangasinan Province, Luzon Is., Republic of the Philippines. This was the first emergency landing in the fabled Lingayen Gulf area since World War II and was a significant effort at aiding the people of that province. Then in September 1960 she sailed to Djakarta, Indonesia to receive President Sukarno and his wife and embarked 1,150 officers and men for transport to the Republic of the Congo in support of a United Nations mission to quell the Mau-Mau hostilities in Leopoldville.
By the time the Bexar returned back to her home port of San Diego on 4 December 1960 she had become the first US amphibious vessel to circle the globe on one continuous voyage, logging in 27,828 miles during 84 days total underway.
June 1961 saw Bexar earn her second consecutive Assault Boat Coxswain Award. Later from October to November 1961 she participated in Operation Silver Sword in the Hawaiian Islands. Then in 1962 she was part of Operation Tulangan in the Philippines off Mindoro Island and later that year, in November and December, she participated in huge operation to establish blockade of Cuba in dealing with the Cuban Missile Crisis. For this effort she received the Armed Forces Expeditionary Medal.
The Spring of 1963 brought participation in Operation Flagpole, a joint exercise with forces of the Republic of Korea. Then late 1963 she entered yards for extensive overhaul and modernization lasting for five (5) months, anticipating actions in Vietnam.
In November 1964 Bexar made her first mission to Vietnam. Provided flood relief in Da Nang harbor area and embarked UDT teams as their home-base for surveying of 'Red Beach' area for planned February 1965 amphibious invasion. She was back in Da Nang in March 1965 landing supplies and men of the 7th fleet SLF (Special Landing Force) in conjunction with the USS Thomaston (LSD-280). She then steamed north to participate in the largest amhibious operation since the Korean War. She rendezvoused with the USS Princeton (LPH-5), which served as launch vessel for the SLF helicopter squadron.
February 1966 she departed San Diego enroute Vietnam via Pearl Harbor to deploy Marines. Later in July and August 1966 Bexar disembarked Company 'H', 2nd Battalion, 26th Marine Regiment in support of 3rd Marine Division operation at Da Nang, Vietnam. As the war accelerated she became engaged in amphibious operations off Okinawa with elements of the 2nd Battalion, 4th Marine Division. In July to November 1967 she took on all new LCVPs and LCMs as part of regularly scheduled yard overhaul .
Beginning in December 1967 through January 1968 Bexar transported troops and equipment from Pearl Harbor to Da Nang, Vietnam and then took under aged Marines to Okinawa. A Directive in effect at that time provided for a minimum age for Marines in actual combat zones. She then proceeded to Yang Po Rie, Korea for 'wet net' training of 5,000 Korean 5th Division Marine troops. During the February-March TET of 1968 Bexar embarked troops of the 1st Battalion, 29th Marine Division and convoyed with the USS Washburn (AKA-108) and the USS Vancouver (LPD-2) to Da Nang, Vietnam and then returned to Yang Po Rie to continue joint training exercises.
Late Spring and early Summer 1968 found Bexar anchored at Vung Tau, Vietnam, 47 miles south of Saigon, as home-base support of River Assault Squadrons 13 and 15 who were conducting assault incursions up the tributaries of the Mekong River Delta area.
During late Summer/Fall 1969 Bexar once again participated in joint-training exercise with elements of the South Korean Navy and Marines. In October she departed for San Diego and was part of a joint Navy/Marine operation named Keystone Cardinal. Upon arrival at San Diego she disembarked 1,400 marines and equipment.
Official decommissioning ceremonies on December 15, 1969 transferred the USS BEXAR, now with Hull designate LPA-237, to Commander, Naval Inactive Ships Maintenance Facility (The Mothball Fleet). This sad event marked the completion of 25 years of dedicated, good and faithful service by ship and crews to the Nation whose flag she so proudly flew.
Closing Note: This history is, by no means, intended to represent all the various activities the Bexar was involved in during her 25 years of service. It is an ongoing venture open to amendments and additions of significant import which are verifiable. Any shipmates who served on-board and may have cruise books or other memorabilia (PODs, etc.) to verify information should contact me at ussbexar@verizon.net and I will be glad to include same in this history. I have, during this process, found significant errors in detail involving the Bexar historically and have endeavored to clear the record by corroborating information as much as is possible. I am proud to have had the opportunity to have crewed aboard her and been one of the many who have manned the helm of this ship as she steamed ahead into her berth in US Naval history.
Compiled 20 January 2003 – Robert 'Bob' Weiss ('59-'61)
Awards for Vietnam Service: Navy Unit Commendation, RVN Gallantry Cross with Palm, RVN Campaign Medal with 60's device and the Vietnam Service Medal with (5) Battle Stars.