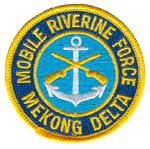 History of The USS Blanco County (LST-344)
February 19, 2003

LST-344 was laid down on 18 October 1942 at the Norfolk Navy Yard; launched on 15 December 1942; sponsored by Mrs. H. H. Ward; and commissioned on 14 January 1943, Lt. Maurice G. Jackson, USNR, in command.
During World War II, LST-344 was assigned to the European theater and participated in the following operations:
"Sicilian occupation" -July 1943
"Salerno landings" -September 1943
"Invasion of Normandy" -June 1944
On 1 July 1955, she was named USS Blanco County (LST-344) after a county in south central Texas. The tank landing ship was decommissioned on 3 October 1969 and struck from the Navy list on 15 September 1974. She was sold for scrap.
LST-344 earned three battle stars for World War II service.
Awards earned during the Vietnam War: Combat Action Ribbon, Navy Unit Commendations, RVN Gallantry Cross with Palm, RVN Campaign Medal with 60's device and the Vietnam Service Medal with (4) Battle Stars.
A very nice post from Lawrence P. Blumette who was on the crew during the Vietnam period:
"From March 1968 to October 1969, I served as Supply and Disbursing Department Head on USS Blanco County (LST 344): a 327-foot-long; 2,500 ton; 26-year-old amphibious landing ship operating in the rivers and along the coast of Vietnam. I supervised about 25 military subordinates performing payroll, disbursing, budget operating target accounting, purchasing, retail sales, supply and repair parts inventory, food service management, and other ship's service functions. Collaterally, I manually decrypted radio messages received in security classifications above that which could be decrypted by the automated system, I assisted Deck Department as Junior Officer-of-the-Deck underway, served as Command Duty Officer in port, was Combat Information Center Watch Officer during coastal blockade operations, and controlled kedging of the stern anchor during amphibious landings. We logistically supported Market Time coastal blockade, Game Warden river patrol, Mobile Riverine Force, and Regional and Popular Force operations in the Mekong Delta; alternating with direct logistical support for Third Marine Amphibious Force holding the northern front along the 17th Parallel. This northern operational area is where I understand James Terry was in 1969 and 1970.
LST 344 was named after Lyndon Johnson's home county and Linda Bird Johnson attended its recommissioning in 1965. For several years thereafter a picture of the ship was featured in the annual Jane's Fighting Ships to represent its class. I was honored to be in Landing Ship Squadron Three and Landing Ship Flotilla Two, because many of the LSTs we operated with were built by my father during 1942-1944 in Ambridge, Pa. Also, I suppose it was fitting, in view of my subsequent views on serious issues, that our ships included some historic examples of courageous and independent thinking. Blanco County (LST 344) was a veteran of landings at Gela, Salerno, and Normandy and was unique in that it had a swastika painted on it to record the Junkers 88 night fighter it shot down at Normandy where all ships were strictly prohibited from shooting at any airplanes. Later I learned that another of our LANSHIPRONTHREE ships, Caddo Parish (LST 515), had performed superbly distinguished service during the night of April 27-28, 1944. After German S boats torpedoed three LSTs, Caddo Parish ignored an order to flee and rescued hundreds of men in the water at the Battle of Slapton Sands, Devon, England.
In Vietnam the Blanco County delivered vehicles, troops, and supplies (mainly gasoline in drums stacked on pallets 11 feet high on the tank deck and the main deck) to forward combat units; escorted contractors' vessels; and, during three months assigned to Operation Market Time, sustained and directed the operations of a task group of six fast patrol gunboats in blockade operations of enemy controlled sectors. As Combat Information Center Watch Officer I charted the movements of the Market Time task group and controlled radio communications. Patrol boat elements were deployed inshore daily to suppress all activity in the free fire zone at the mouth of the Bo De River in the southern tip of the Mekong Delta. When the patrol craft were occupied, Blanco County occasionally gave chase to stop and inspect the family occupied coastal lighters which entered our area of operations. Overtaking them typically took several hours since our speed advantage on them was only about one knot. When one was in tow alongside, I would step outside the Combat Information Center and assume triggerman position on the M1919A4 machine gun there, watching the occupants assembled on the lighter's stern to see that nothing happened to the boarding party and to make sure that nobody got shot.
Service on the Blanco County witnessed a wealth of varied experience and Vietnam is a beautiful country. We saw many red blue and gold enemy flags along the rivers and attracted hostile fire once approaching Vinh Long in the Delta and once at Cua Viet on the DMZ. The ship was heavily armed and we had enough crew to man up to three quarters of our main armament at general quarters battle stations. In the rivers we also kept a man on the bow with an M-1 rifle and the only targets we ever shot at were floating debris that crossed the ship's path. One afternoon while loading cargo in Saigon near the Newport Bridge suddenly the bridge was enveloped by detonation of demolition charges rigged by imposters who had relieved the guard unit, but when the smoke cleared the bridge was still standing. The enemy only succeeded in shaking out a piece of pavement two lanes wide. On another afternoon with our bow on the river bank at a Regional and Popular Forces base a large nearby oil tank was attacked by the enemy. The tank burned all day in a massive vertical smoke column. There we had the curious experience of observing the RFPF garrison take a longer than usual break in the off-loading, then all muster with dependents on the parade ground, receive instructions from their commander, proceed to barracks, then return with baggage, mount their trucks, and wait with motors running. I guess the Provincial Governor had ordered them to prepare to take Route 4 and concentrate around the Provincial capital in Can Tho. In keeping with the Blanco County's history at Gela and Salerno where the beachheads were threatened by ferocious assaults of Smiling Albert Kesselring's Luftwaffe ground troops, we retracted bow ramp and closed bow doors while standing by to cast off moorings, reverse screw propellers, kedge stern anchor, and shift ballast to back-off the river bank. The Rough Puffs eventually stood down from their trucks, and reoccupied their barracks, their order to flee apparently rescinded due to quiescence of enemy activity.
At the end of this period Blanco County was awarded a Meritorious Unit Citation for achieving the highest average cargoes for an LST: 1,338 tons per load, on many trips through the Mekong Delta and (with the added thrust of six landing craft mechanized pulling abreast) over the sand bar into the Qua Viet River adjacent to the misnamed Demilitarized Zone bordering on North Vietnam. River operations were conducted under constant aerial surveillance and nocturnal illumination by falling flares. Landings were under cover of artillery barrage and in perimeters secured by aerial strafing. Two sister ships, Clarke County (LST 601) at Cua Viet and Mahnomen County (LST 912) near Chu Lai, were lost around this time in similar operations and the 10,000 ton aircraft ferry USNS Card (T-AKV-40) was sunk by enemy action in the Saigon River. My ship had no fatalities, but the operations could be deadly. On two days during my time there heavy losses occurred: November 1, 1968 when 26 were killed on the Westchester County (LST 1167) in the Mekong Delta and February 27, 1969 when 13 were killed on Utility Landing Craft 1500 at Danang. Except for the sinking of the civilian-manned Card, I don't think any of these events made the news.
At our last trip to Newport we embarked fifteen M48A3 Tanks for Naha, Okinawa. Then a final visit to Hong Kong and back to Guam to embark shipments to Saipan and Peleliu. After a final visit to the Philippines and then to Guam to embark household goods and private cars we proceeded on a 45 day eastward crossing of the Pacific. Often I enjoyed passing time at the bow as every few minutes we impacted one of the great walls of black water that relentlessly moves toward the Hawaiian surfing beaches. Each encounter abruptly turned bow heading off course and stopped forward movement with momentum being dissipated in the visible shuddering of the ship's hull like a ruler twanged on a school desk. Sometimes forward progress over the Earth was negative. One night we tracked a contact on radar, losing three miles on it, and were surprised in the morning to ascertain it to be an island. The trip featured several days in Pearl Harbor (during the filming of the hit movie Tora! Tora! Tora!) for emergency installation of braces over extensive hull cracks; several months of repairs in San Pedro, CA; and a scenic tour of the Panama Canal. Then I participated in placing the ship in storage at Orange, Texas. It has since been scrapped."
Lawrence P. Blumette (Com '67)
West Chester, Pa.
Phone : 610 431-2595
More Photos from Larry Blumette: