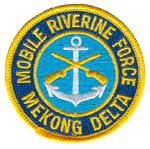 History of The USS Brule (AKL-28)

The second Brule was built in 1944 by Kewaunee Shipyard, Kewaunee, Wisconsin as the small freighter FS-370 for the Army and manned by a Army crew. In her childhood Brule was nameless and operated under a series of letters and numbers as a small freighter and refrigerator cargo vessel. Her employment under the US Army came in 1944 when she carried provisions to advanced bases occupied by the Army, from Hawaii to the Marshall Islands. Note: ship came under Japanese aircraft attack near the Marinas and received damage and casualties. The crew managed to run the ship aground in shallow water to prevent sinking the ship was later re-floated and repaired. (Incident happen in 1945).
The post war Brule was an experienced young lady who was taken charge of by civilian seamen for use in the 1946-1947 Atomic Test. It was said that Brule towed the USS Brule APA 66 to the first "A" TEST, for which she was later named. Until 1952 T-AKL-28 continued to work under the Army Transportation Corps in the Pacific. On October 31, 1952 she was accepted by the Navy at Pearl Harbor and placed in commission as USS Brule (AKL-28) with Lt. J.H. Kolbert in command. After completion of training the Brule proceeded to Guam where on 31 January 1953 she reported to Commander, Service Division 51. Between February 1953 and December 1955 she transported cargo throughout the Pacific. On 31 December 1955 the division was decommissioned and Brule reported to Commander Naval Forces Marianas. On 25 November 1956 Brule proceeded to Subic Bay, beginning a long lengthy career as a shuttle vessel between Subic and Sangley Point.
On September 1, 1965 the USS Brule was re-commissioned and sent to the Republic of Vietnam for service. Despite ever shifting sandbars, limited navigational aids and almost constant exposure to enemy fire, mines and other harassing activity, the 176 foot ship distributed critically needed cargo and supplies from Naval Support Activity, Saigon up and down the shallow and narrow waterways in the Delta region of Vietnam. Brule and the USS Mark (AKL-12) were the first U.S. Navy support ships to transit the Mekong and Bassac rivers and were a major contributor to the pilot guide that was used in the Delta. The Brule averaged approximately three trips a month from Nha Be/Saigon to ports of call such as Vung Tau, Cat Lo, My Tho, Dong Tam, Chau Doc, Binh Thuy, An Thoi and other operational bases on the rivers and Coast of Vietnam transporting general cargo, ammunition and POL products. On an average run Brule could carry up to 225 tons of cargo, 38,000 gallons of water and 20,000 gallons of fuel oil. In Operation Giant Slingshot the Brule played a role of high-priority and re-supply despite daily harassment fire from enemy units. She even served as a Mother ship tending Swift Boats, Patrol boats and Coast Guard Patrol craft while serving in An Thoi and Vung Tau.
In 1968 the USS Brule sustained seven rocket hits while on one of her normal runs. Despite extensive damage to the superstructure and electrical cabling, Brule suppressed the enemy fire and proceeded on schedule. The true spirit of the Officers and Men of Brule was exemplified by their own words reporting the damage, "ship and crew ready to haul cargo or fight and not necessarily in that order."
Although small and unprepossessing in appearance, this gallant little ship was definitely considered a stellar and vital performer in the "Brown Water Navy" of the Mekong Delta area of South Vietnam. Notes of interest: Far from being one of the glamour ships of the fleet, the USS Brule (AKL-28) had a unique personality of her own. A small crew of 43 enlisted and 5 Officers maintained her 176 feet by 32 feet of hull. Occasionally she may have been spotted with deck red, in a constant effort to keep her looking like a "lady", but whether her cargo was fizzies or civic action items, she traveled thousands of miles of rivers and oceans to carry out her support and to fulfill her motto: SERVICE-OUR MISSION FOR FREEDOM."
Awards received during 3 wars: American Theatre, Pacific-Asiatic Theatre, Victory Medal World War II, Occupation Medal, National Defense Service Medal, National Defense Transport Medal, Combat Action Ribbon, (2) Navy Unit Commendations, RVN Cross of Gallantry with Palm, RVN Civil Action Medal, First Class, with Palm, Vietnam Service Medal with (13) Battle Stars and the RVN Campaign Medal with 60′ device.
To View more Photos by Mike Warlick click HERE
To View Photos of the Brule submitted by Michael Bradley click HERE
To View a "Stars and Stripes" article on the Brule dated July 26, 1970 click HERE; Courtesy of Dave Campbell
To view QM1 Craig Reynold's photos that were added on 9/21/14 click HERE
The above information was furnished to the Mobile Riverine Force Association by Brule Crew Member Dick Moody who served on the USS Brule AKL-28 on the Brown Waters of Vietnam in 1969… ABM