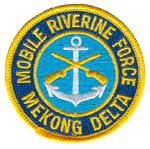 History of The USS Caddo Parish (LST-515)
February 22, 2003

LST-515 was a World War II "Class 491 LST" and was laid down on 3 September 1943 at Seneca, Illinois by the Chicago Bridge and Iron Company, and launched on 31 December 1943. She was sponsored by Miss Rebekah Brown and commissioned on 28 January 1944.
During World War II, LST-515 was assigned to the European Theater and participated in the invasion of Normandy in June 1944. In preparation for D-Day (Operation Overlord) the LST-515, and other ships, were involved in several exercises. At approximately 0200 hours on April 28, nine German Schnellboote (fast, elusive torpedo boats) engaged a line of eight LST's. These ships were steaming down the English coast toward Slapton Sands, fully loaded with men and vehicles for the next phase of "Exercise Tiger." German torpedoes struck three LST's at the end of the line. LST-531 capsized and sank within minutes, taking hundreds of men down with her. The torpedo that hit LST-289 crumpled her stern, but she stayed afloat and made it to port. Gasoline aboard LST-507 exploded and set the ship afire.
Senior officers ashore, quickly assessing the damage, ordered the five surviving LST's to continue steaming toward Dartmouth. Capt. John Doyle, commanding officer of LST-515, the lead ship, disobeyed the order. He turned back to look for survivors. According to gunnery officer Brent Wahlberg, 132 survivors were found and brought onboard. Following the war, LST-515 performed occupation duty in the Far East until mid November 1952. She also saw postwar service with the Service Force, U.S. Atlantic Fleet.
On 1 July 1955, after her return to the United States, she was re-designated USS Caddo Parish (LST-515). The ship was decommissioned on 20 October 1955 and then later re-commissioned on 2 August 1963.
The Caddo Parish was one of eleven LST's assigned to Landing Ship Squadron Two (LANSHIPRON-2) operating out of the U.S. Amphibious base at Little Creek, Virginia. She performed duties with the U.S. Expeditionary Force in the
Dominican Republic in 1965. In December 1965 she was refitted with single 40mm gun mounts fore and aft and transferred to the Pacific Fleet arriving Chu Lai, South Vietnam March 1966.
While in Vietnam she was attached to the Mobile Riverine Force (MRF) in a combat support role operating out of Vung Tau. Although her main duties were to run supplies for the MRF, she did come under fire on several occasions, and did have the opportunity to "Fire a Shot in Anger" more than once. The most significant of these incidents was a late night rocket attack at Dong Tam in March 1969 when she took 3 or 4 direct hits to the port side. One rocket entered the berthing compartment nearest the galley shredding the top bunk with shrapnel. Four men sustained various wounds during this attack. After repairs were made in Subic Bay, the Caddo Parish returned to the Delta and continued her calls to Nha Be, Dong Tam, Can Tho (Bien Thuy) and other exotic ports of call known to the "Gator Fleet" in the "Brown Water Navy" of Vietnam. As Mr. Nixon de-escalated the U.S. involvement in Vietnam, LANSHIPRON-2 was disbanded and the Caddo Parish was transferred to the Republic of the Philippines on 26 November 1969. She served the Philippine Navy as Bataan (LT-85). Her fate today is unknown.
Awards earned during the Vietnam War: Combat Action Ribbon, Navy Unit Commendations, (2) Meritorious Unit Commendation, RVN Gallantry Cross with Palm, RVN Civil Action Medal, First Class, with Palm, RVN Campaign Medal with 60's device and the Vietnam Service Medal with (10) Battle Stars.