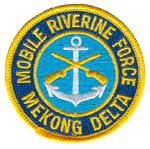 History of The USS Chesterfield County (LST-551)

LST 551 was built by the Missouri Valley Bridge and Iorn Company. Her keel was laid on the 15th of Jan 1944,and she was launched on the 11th of March 1944, under the sponsorship of Mrs. H Edward Lannan, wife of the general superintendent of the building yard. Chesterfield County was commissioned on the 14th of April, 1944.
After commissioning, Chesterfield County steamed to the Mediterranean Sea, where she was assigned to the Naval Forces preparing for the Invasion of Southern France. To this invasion she carried the battle tired troops of the Army's Third Infantry Division; Veterans of North Africa, Sicily, and the Italian campaigns On D-Day the 15th of August, 1944, she launched assault craft at Alpha Red Beach, and discharged tanks and troops on Alpha Yellow Beach just west of the French Riviera. All through the summer she brought reinforcements and supplies to the invasion coast.
When all objectives had been secured in this invasion, Chesterfield County was given a host of transport commitments. Plying between the principal ports of the Mediterranean Sea she hauled every sort of cargo from canned beer to prisoners of war. Some of her ports of call were; Marseilles, and Toulon, France. Leghorn, Naples, Tarranto, Bari, Trieste, Palermo, Sicily, Capalari, Sardinia, and Corsica, Italy. Oran, Algiers, Bizerte, and Tunis, North Africa. Zara, Yugoslavia.
After the war Chesterfield County returned to the States and was in training and operations along both the Atlantic and Pacific seaboards. She visited the following ports; Cartwright, Labrador, Argentina, Newfoundland, New York,NY, Wilmington Delaware, Baltimore MD, Washington DC, Annapolis MD, Norfolk VA, Wilmington NC, Jacksonville FL, Pensacola FL, San Juan and Ponce Puerto Rico, St Croix, Guantanamo Bay Cuba, Curaco West Indies, Panama City Panama, and San Diego California.
During 1953 and 1954, Chesterfield County participated in the atomic tests in the Pacific Ocean, after which she returned to the Atlantic Coast. On the 1st of July 1955, LST 551 was redesignated USS Chesterfield County (LST-551). She was named after counties in South Carolina and Virginia. Shortly after this she was decommissioned and mothballed.
On the 21st of December 1965, she was recommissioned and operated off the coast of Vietnam until 1967. Chesterfield County participated in Operation Gamewarden and Operation Market Time on the Mekong River earning Two Battle Stars for her service there. She already carried one Battle Star for WWII service in The Invasion of Southern France.
Chesterfield County returned to the States in 1968. Decommissioned once again, she was struck from the Navy list on the 1st of June 1970. She was then sold to Mitsui and Company, Japan in 1971 for scrapping. During her career she earned a total of 3 Battle Stars and traveled a distance equal to 4 trips around the globe.
Awards earned during the Vietnam War: RVN Gallantry Cross with Palm, RVN Civil Action Medal, First Class, with Palm, RVN Campaign Medal with 60's device and the Vietnam Service Medal with (2) Battle Stars.