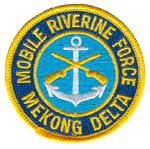 History of The USS Garrett County (LST-786)
March 21, 2001

LST-786 was laid down by Dravo Corp., Neville Island, Pittsburgh, Pa., 21 May 1944, launched 22 July; sponsored by Mrs. E. B. Keckler; and commissioned 28 August 1944, Lt. Eli T. Ringler, USCG, in command.
After shakedown off Florida, LST-786 departed Mobile, Ala., 30 September, and sailed for the Pacific. She loaded cargo and men of the 112th Navy Construction Battalion at Pearl Harbor before arriving Eniwetok 28 December. During January 1945, the landing ship made another cruise to Pearl Harbor for supplies, returning to the Marshall Islands 21 February.
With Iwo Jima now in American hands, LST-786 transported a group of Seabees to that tiny volcano island in late March. While at Iwo Jima she embarked 114 prisoners of war for transportation to Guam, arriving there 20 April. Eight days later she sailed with another detachment of Seabees bound for that last Japanese barrier — Okinawa. Arriving 8 May in the area off "Green Beach," LST-786 unloaded her cargo under the constant threat from enemy air raids, and sailed 20 May for the Philippines.
For the rest of the war, she shuttled troops and equipment among the Philippines and to Okinawa, further strengthening the path to Japan. On 4 August, her convoy was attacked by an enemy submarine which was sunk by Earle V. Johnson (DE-703) after a 3-hour duel.
After V-J Day, LST-786 operated in the Far East. where she provided transportation services for the occupation troops in Japan, Korea, and Okinawa. The landing ship departed Sasebo 8 December and arrived San Francisco 14 January 1946. LST-786 decommissioned at Astoria, Oregon, 9 July 1946 and was assigned to the Pacific Reserve Fleet.
She was assigned the name USS Garrett County on 1 July 1955. As the American role in the Far East expanded, the need for landing craft increased to handle the large buildup of U. S. forces in Vietnam. Garrett County recommissioned 15 October 1966 for service in the Pacific Fleet. Early in 1967 she sailed for the Far East and for the next months operated off Vietnam supporting the struggle to thwart Communist aggression in Southeast Asia.
LST-786 received one battle star for World War II service.
Awards earned during the Vietnam War: Combat Action Ribbon, Presidential Unit Citation, (6) Navy Unit Commendations, RVN Gallantry Cross with Palm, RVN Civil Action Medal, First Class, with Palm, RVN Campaign Medal with 60's device and the Vietnam Service Medal with (10) Battle Stars.
Go HERE to view more of Gerald Busic's photos

Comments by Chuck Berlemann, CWO-3, USN, (Ret)
"In late 1965, I was working for the Todd ship yard in Alameda CA while I was waiting for my turn to enter the Navy. I had joined the Navy under the 120 day delay plan with a May 1966 date to go to boot camp. I had went to work at Todd's so that I could put some money away because I knew that my first year or two on active duty would be at a low rate of pay. While there, I was assigned to work as a welder and later a Shipfitter on the Garrett County as we pulled her out of preservation and got her ready for re-commissioning. When we opened her up, it was like opening a time capsule from 1946. There were all sorts of things that had just been left aboard the ship when they canned her up. 1946 newspapers, magazines etc. There were watch bills and Plans of the Day still in drawers. There were charts and all sorts of goodies like that. Of course we cleaned all of that out, and refurbished the whole ship. One job I worked on was stripping the entire galley to the bare bulkheads. It had all galvanized fittings that were eventually replaced with stainless steel equipment. The old ranges used diesel for heat. I always wondered what happened to her after I left for San Diego. Once in a while I would see a photo of her with helicopters parked on the flight deck we added in "Naval Aviation News". I also saw a picture of her in a "All Hands" story on riverine forces. I presume that they have cut her up by now. It was interesting, however to read the history on your web site."