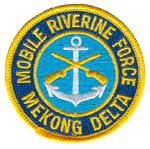 History of The USS Hampshire County (LST-819)
March 21, 2001

LST-819 came to life as yard number 138 in the Evansville, Indiana Shipyard (Missouri Valley Bridge and Iron Works). She was launched October 21, 1944 and sponsored by Mrs. W. M. Gilmore. The Broom was raised November 4, 44 by H. E. Padgett and Commissioned by M. C. Carlson on November 7, 1944. From Indiana, she went to New Orleans for fitting out and then on to the Pacific theater where she served until returning to the States and Decommissioning 11-15-1946. Assigned to the Pacific reserve fleet until recommissioned 9-8-1950 for extensive service in the Korean war. According to crew members from that era, she hauled Chinese POW's to Wolmi Do, South Korea. Also hauled Marines and Army from Okinawa to Korea and took part in the Inchon Landing. On June 24, 1955 again decommissioned and on July 1, 1955 designated USS Hampshire County (LST-819).
Hampshire County was back out of mothballs and recommissioned July 9, 1966 to support efforts in Viet Nam. From 1966-1970 served in Asian waters almost exclusively. Decommissioned December 19, 1970 at Bremerton, Washington. . Her final Commanding Officer was LT David P Richardson. Capt. Richardson reported onboard October 1968 and during the next 23 Months Hampshire County was deployed 21 months. Between 68 and 70 there were 2 RefTra's in Yokosuka, Japan. Most of the time was spent in the Mekong and Bassac Rivers in IV Corps, around Danang and Cua Viet in I Corps and transferring Marines to Okinawa. While transporting Marines to Okinawa She encountered 4 typhoons in 4 weeks and as a result had to be dry docked in Guam to get her hull and main deck welded shut.
In 1969, as a result of President Nixon's phase one pullout, Hampshire County made (3) excursions into Cambodia in support of the Riverine Force. Once within 15 miles of Phnom Penh transferring ammunition to USS Hunterdon County.
The last remnants of the USS Hampshire County (LST-819) appears to be her Bell, which in 1992 was located on the Quarterdeck of the Marine Corps Support Battalion, Marine Corps Recruiting Depot, Parris Island S.C.
On April 7, 1975, she was struck from the Naval register and sold to Singapore (renamed LST-2). In 1979 she was renamed Petrola 142, and owned by Maritime & Commercial Co. Argonaftis, S.A., Greece. Laid up 1983 at Piraeus, Greece, and on December 22, 1995, arrived Aliaga for scrapping
History and photo courtesy of William Posson
Contact Bill (bposs@phillipsburg.net) with additions to the history.

The following history is from the Dictionary of American Naval Fighting Ships, Vol. III (1977), pp. 229
Counties in Massachusetts and West Virginia.
(LST-819: dp. 1,625; l. 328′, b. 50′, dr. 11′, s. 12 k.; cpl. 266; a. 8 40mm., 12 20mm.; cl. LST-511)
LST-819 was laid down by the Missouri Valley Bridge & Iron Co., Evansville, Ind., 12 September 1944; launched 21 October; sponsored by Mrs. William M. Gilmore; and commissioned 14 November 1944, Lt. George W. Ryerson in command.
Following shakedown off Florida, LST-819 loaded cargo, then departed New Orleans 18 December for the Pacific. After a brief stop at San Diego and Pearl Harbor, the tank landing ship arrived Tulagi 23 February 1945. During the next month she shuttled cargo throughout the Pacific, then ammunition for the Okinawa invasion.
Arriving 2 April, one day after the initial landing, LST-819 prepared to unload her cargo under heavy enemy air attack. Remaining off the island for the next 3 weeks, she assisted in the courageous effort as the Japanese made a futile attempt to stop the American thrust toward Japan. For the rest of the war she continued transport and cargo operations in the vicinity of Okinawa.
After V-J Day, she operated with the occupation forces in Okinawa and Japan, then sailed for the United States in mid-November, arriving San Francisco 6 January 1946. Later that month she sailed to Astoria, Oregon, was decommissioned there and joined the Pacific Reserve Fleet.
Because of the Korean conflict buildup LST-819 recommissioned at Astoria 8 September 1950, Lt. J. H. Burch in command. Following training she departed San Diego 3 months later, arriving Yokosuka 17 January 1951. Two weeks later she steamed to Pusan where she embarked Army personnel for transport to Inchon, arriving there 19 February. From February to June LST-819 carried troops and vehicles from Japan to Korean ports, then on 8 June departed for the United States. After 6 months out of San Diego "819" was en route for her second tour in the Far East arriving Yokosuka 15 February 1952. She resumed cargo runs to the war zone as American forces demonstrated their ability to fight for the cause of freedom. She continued cargo operations and harbor entrance patrol until late October when she steamed back to the United States.
After the Korean conflict LST-819 made another cruise to the Far East from August 1953 to June 1954 where she resumed her cargo operations under more peaceful conditions. She returned San Diego 17 July and operated along the West Coast until she decommissioned 24 June 1955.
While in reserve at San Diego LST-819 was named USS Hampshire County 1 July 1955.
Hampshire County (LST-819) recommissioned 9 July 1966 for use in the Vietnam War. By 9 September she had completed shakedown training and on 24 September left Del Mar, Calif., for Danang, Vietnam, arriving 8 November. After debarking Marines and cargo there, she returned to Guam, anchoring 19 December. Hampshire County then participated in operation "Market Time" and continued into 1967 in her important combat support mission.
Awards earned during the Vietnam War: Combat Action Ribbon, Presidential Unit Citation, Navy Unit Commendations, RVN Gallantry Cross with Palm, RVN Civil Action Medal, First Class, with Palm, RVN Campaign Medal with 60's device and the Vietnam Service Medal with (10) Battle Stars.
Click HERE to read a personal historical report from Harold "Butch" Heckel who was aboard from May 8, 1968 to April 15, 1970.