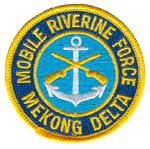 History of The USS Harnett County (LST-821)
April 18, 1999

LST-821 was laid down by Missouri Valley Bridge Iron Works, Evansville, Ind., 19 September 1944, launched 27 October, sponsored by Mrs. Hugh Robertson Sr.; placed in partial commission 14 November for the cruise down the Mississippi River; and commissioned at New Orleans 22 November, Lt. C. J. Rudine in command.
After shakedown off Florida, LST-821 departed New Orleans 27 December for the West Coast arriving San Diego 18 January 1945. Sailing on to San Francisco and Pearl Harbor, where she loaded additional cargo, LST-821 arrived Entwetok, Marshall Islands, 7 March. For the next 5 weeks she operated in the vicinity of Entwetok, Ulithi, and Guam before sailing to Okinawa.
The campaign against the enemy-held fortress of Okinawa was well under way when LST-821 arrived 18 April. Five days later she unloaded her cargo of men, vehicles, and supplies off Ie Shima. On the 24th she embarked 183 men of the 77th Infantry Division and transported them to the west coast of Okinawa, then returned to Ulithi 5 May for a short overhaul.
For the rest of the war she shuttled troops and equipment among the U.S. bases in the Pacific as American forces prepared for a possible assault on the Japanese homeland. Japan's acceptance of Allied peace terms precluded any invasion of Japan, and LST-821 continued operations with the occupation forces in the Far East until 11 December when she sailed for the United States.
The landing ship arrived San Diego 7 January 1946; sailed to Portland in early April and decommissioned at Vancouver, Wash., 8 July 1946. She remained in the Pacific Reserve Fleet for the next 20 years, and was named USS Harnett County on 1 July 1955.
USS Harnett County re-commissioned 20 August 1966 to help meet the large and growing demand for ships in the Vietnam war. After shakedown training off San Francisco Bay, she departed for duty with the Amphibious Force, Pacific Fleet. After several tours in Vietnam the USS Harnett County was re-designated Patrol Craft Tender (AGP-821) in the spring of 1970. She was decommissioned on 12 October 1970 at Guam and transferred to South Vietnam under the Security Assistance Program and renamed My Tho (HQ-800). The date she was struck from the Naval Register is unknown. She was transferred to the Philippines on 5 April 1976. Her final disposition is unknown.
USS Harnett County earned one battle star for World War II service.
Awards earned during the Vietnam War: Combat Action Ribbon, (2) Presidential Unit Citations, (5) Navy Unit Commendations, RVN Gallantry Cross with Palm, RVN Civil Action Medal, First Class, with Palm, RVN Campaign Medal with 60's device and the Vietnam Service Medal with (10) Battle Stars.
Click HERE to view some photos of the original commissioning ceremony of LST-821 and some other photos.