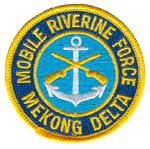 History of The USS Mercer (APB-39)
January 3, 1999

1940-50 Photos
1955 Photo
2000 Photo
The USS Mercer APB-39 was named for counties in Illinois, Kentucky, Missouri, New Jersey, North Dakota, Ohio, Pennsylvania, and West Virginia.
Mercer originally the APL-39 was reclassified APB-39, 7 August 1944; laid down 24 August 1944 by Boston Navy Yard; launched as APB-39, 17 November1944; sponsored by Mrs. Lillian Gaudette; named Mercer 14 March 1945; and commissioned 19 September 1945, Lt. Cdr Edward E. Vezey Jr. USNR in Command.
Mercer a barracks ship built on a LST hull commenced her career of berthing and messing large numbers of naval personnel at New York, 7 November 1945. She transferred to the inactive fleet in January 1946. She was at New York until 9 September, when she sailed for Orange Texas where she remained until the spring of 1947. She then headed for Green Cove Springs, Fl. where she was decommissioned 18 June 1947, but remained in service with the Florida Group, Atlantic Reserve Fleet. She was recommissioned 12 October 1951 and after a brief overhaul sailed for Norfolk, VA. Mercer left Norfolk enroute to Naples Italy where she served as a receiving Ship until 1 July 1952.
Mercer returned to the United States 21 July. She was overhauled and reported to Davisville, R.I. for duty as a barracks ship for Mobile Construction Battalions. On such duty into late 1955, Mercer was thrice deployed to Argentia, Newfoundland, 19 March to 3 October 1953, 14 March to 18 October 1954, and 27 February to 25 July 1955. Her Seabee duty was interrupted when she sailed to Washington, D.C. to berth midshipmen of the U.S. Merchant Marine Academy taking part in President Dwight Eisenhower's Inaugural Parade in 1953.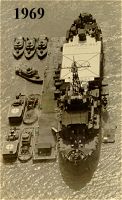 Upon returning from her 1955 Argentina deployment Mercer sailed to New York for pre-inactivation overhaul and 7 November sailed for Green Cove Springs, FL. where she was decommissioned 17 February 1956 and once again entered the Reserve Fleet. She was ordered reactivated 11 years later and taken to Long Beach, CA. for modernization. She was recommissioned 11 May 1968 and on 2 June reported for duty with the Amphibious Force Pacific Fleet, at San Diego. Within the month she was enroute to her ultimate assignment the Republic of Vietnam, arriving Vung Tau 31 July 1968. From Vung Tau Mercer proceeded up river to support the Mobile Riverine Force Task Force 117 and the 2nd Brigade of the 9th Infantry Division. Mercer supported numerous operations of the MRF and it's supporting units.
Mercer left Vietnam in August 1969 after the Mobile Riverine Force was officially disbanded. We do know that she and the USS Nueces APB-40 are now in Sasebo, Japan being used as Berthing and Messing barges. Mercer is no longer designated as an APB. Her engines and weapons have been removed leaving very little resemblance of the APB's we knew in Vietnam. Any additional History of the Mercer would be greatly appreciated. Please contact MRFA President Albert B. Moore (e-mail mrfa35@outlook.com)
Awards for Vietnam Service: Combat Action Ribbon, Presidential Unit Citation, Navy Unit Commendation, RVN Gallantry Cross with Palm, RVN Civil Action Medal, First Class, with Palm, RVN Campaign Medal with 60's device and the Vietnam Service Medal with (4) Battle Stars.
Additional History courtesy of MRFA member Joseph Lewis:
16 Oct 69 – Arrived NISMF Vallejo for inactivation
7 Jan 70 – Placed ISIR "In Service in Reserve" at Mare Island
30 Mar 70 – Placed OCIR at Mare Island
13 Oct 70 – Relocated to NISMF Vallejo (Stockton Division) after industrial availability at WISCO (Richmond, I think)
6 Jun 73 – Relocated to NISMF Vallejo
14 May 74 – Transferred to Supervisor of Shipbuilding, Conversion and Repair, Seattle (Todd Shipyards)
As of Oct-Nov 74 – Mercer was berthed at Swan Island, Portland, OR