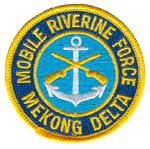 The WINNEMUCCA (YTB-785) was laid down in September 1965 at Marinette, Wis., by the Marinette Marine Corp.; launched in December 1965; delivered to the Navy in May 1966; and placed in service in June 1966.
Initially assigned to the 5th Naval District, the large harbor tug operated in the Norfolk area until the following spring. Reassigned at that time to Vietnam, she arrived in that country on 10 June and, for the remainder of America's involvement in that conflict, she served with Task Force 117, the Mobile Riverine Force. During her almost six years of combat operations on the rivers and in the swamps of South Vietnam, WINNEMUCCA (YTB-785) earned two Presidential Unit Citations and four Navy Unit Commendations.
At the end of America's participation in the Vietnam War in 1973, the tug was reassigned to the 17th Naval District and operated out of Adak, Alaska. That tour of duty ended late in 1975 when the ship began service at San Francisco, attached to the 12th Naval District.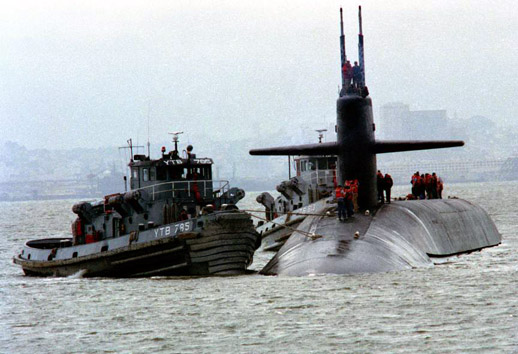 Awards earned during the Vietnam War: (2) Presidential Unit Citations, (4) Navy Unit Commendation, RVN Gallantry Cross with Palm, RVN Campaign Medal with 60's device and the Vietnam Service Medal with (13) Battle Stars.
Email from former Crewmember Dave Sanders:
"Mr. Moore nice to hear from you folks. Yes that is the former Winnemucca (YTB-785). She was purchased by a private towing company from Alameda California and has been operating up and down the west coast for a while. Five former crew members recently got together for a reunion in Oakland Ca. The current owner made arrangements to have the boat meet us but she had a switchboard fire in the engine room on the way down and is currently laid up in Coos Bay Oregon for repairs. We did however get to meet the owner and spent two days with him in Oakland and had a great time. What is really great is that the new owner looked up the history of the 785 on the internet and was blown away by what he found . He was savvy enough to understand that he now owned a small piece of history and took it a step further to find out more. He has a genuine interest in preserving that history. The former crewmembers are in the process of locating more former crewmembers with the intent of getting together again after the repairs are completed. We are determined to keep her afloat as long as we can and not allow the 785 to suffer the same fate as the YTB-784 which is a part of that history as well. If you any better ideas as how to go about locating more former crew from the 785 Viet Nam era please advise. Thank you for your interest."
If you have additional information then feel free to contact Dave at: sanders14@llnl.gov